Zapněte si bezpečnostní pásy a poutko na sluchátka, chlapci a dívky, Electric Sorcery ze severního Vermontu vás vezmou na hudební cestu do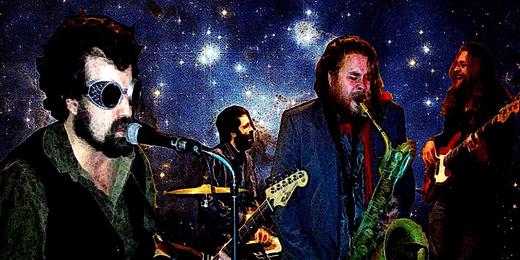 všech koutů vesmíru progresivního rocku! Ano, tato různorodá skupina je "power trio" v pravém slova smyslu; tři nadaní hudebníci vytvářejí jedinečnou atmosféru, ve které vás při zavřených víčkách přesvědčí, že hudbu vytváří více než jenom tito tři hudebníci, kteří vás oblažují tímto zážitkem!

Díky zpěváku a kytaristovi Dereku Campbellovi, Luke Laplantovi hrajícím na elektrické dechové nástroje a Micah Carbonneauovi na bicí, se u Elektric Sorcery prolíná mnoho stylů a vlivů, od fussion a heavy rocku, rapu a reggae, a téměř všechny barvy v mezi. Ano, tohle není typická "přímočará rocková kapela z venkovské oblasti," pro jistotu.

"Zformoval jsem Electric Sorcery v roce 2007, krátce poté, co jsem opustil fusion kapelu Viscus, ve které jsem byl členem se současnými spoluhráči z kapely Micah and Lukem", řekl Derek Campbell. "V původní sestavě Electric Sorcery také vystupoval Nathanael Reynolds na basu a vydali jsme naše první album, (vlastním názvem), zaznamenané v mém domácím studiu v lednu roku 2009. V tom roce v létě jsme nahradili Natanaela naším aktuálním basistou Lukem, který také hraje na elektronické dechové nástroje, baryton saxofon a klávesy."

Tato elektrizující výkonná jednotka pocházející z Northeast Kingdom sdružuje některé z nejznámějších původních hudebníků v NEK: Derek Campbell, Micah Carbonneau, Luke Laplant a Chris Doncaster. Všichni členové jsou celkem znalí hudební scény New England, někteří členové jednotlivě této skupiny hrávali a koncertovalii ve skupinách jako jsou The Jennifer Hartswick Band, Kat Wright a Indomitable Soul Band, Movement of the People, The NEKtones, Jive Farmer, ETA, Bootyjuice, Viscus, Cobalt Blue, Hoochie Lombardo a mnoha dalších.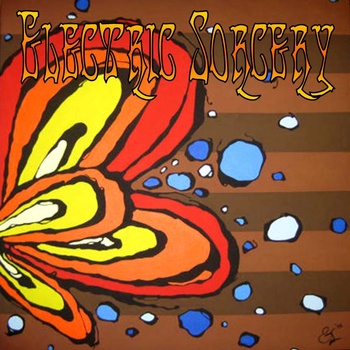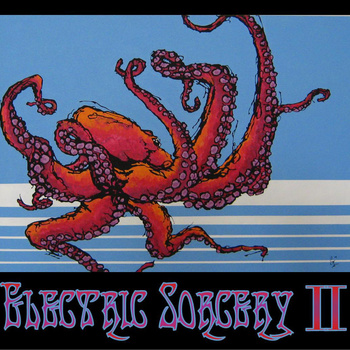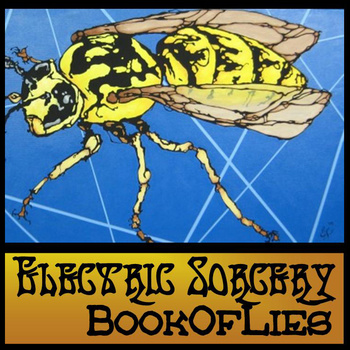 Jejich styl heavy rockové hudby spojuje styly od fusion až po reggae a rap a mimo kiné. Nasty riffy, těžké drážky, pokud z vedení a oduševnělý zpěv jsou poznávací znamení jejich soundu. Vzhledem k tomu , že je založení v roce 2008 Electric Sorcery vydali tři alba "Electric Sorcery I" a "Electric Sorcery II, a hodně proměnlivou Frankem Zappou ovlivněnou rockovou operu "Believe In Own Best Friend" a 5 písňové EP brzy doplněné na plné album s názvem "Book Of Lies". Další originální hudba je v současné době na palubě, musí být propuštěn na nových skladeb se píše po celou dobu. Jejich energetii nabitou live show bylo možnio spatřit na místech a festivalech po celém New England a New Yorku od Vermontu Severovýchod království až do New Yorku do Bostonu na Burlington a za mnohem rozsáhlejší turné na obzoru.

Často je lze slyšet ve vysokoškolském rádiu kolem Nové Anglii a jinde ve Spojených státech a Evropě. Hudba Electric Sorcery se objevila v několika nezávislých a undergroundových filmech, včetně celostátně distribuovaného filmu Ninja Zombies. Jejich alba dostal fantastické hodnocení od publikací, jako je progrese časopis a webové stránky, jako je Jerrylucky.com, Sea Of Tranquility a další. Jejich hudbu lze nalézt přes internet z iTunes a lastfm do progresivního rocku internetových rozhlasových stanic, jako je Aural Moon, Delicious Agony, a další, jakož i jejich webové stránky Electricsorcery.net a Electricsorcery.bandcamp.com, kde všechny své nahrané hudby je možné stáhnout.

O Electric Sorcery je známo, že způsobuje některé nežádoucí účinky, ale při správném použití může způsobit zvýšení životních zážitků. Členové kapely také hráli a koncertovali na společných turné s takovými kapelami jako Kat Wright a the Indomitable Soul Band, The Jennifer Hartswick Band, Bootyjuice, Viscus, Movement of the People, Cobalt Blue, ETA a mnoha dalšími.


Skupina:
Derek Campbell - Guitar, Vocals
Micah Carbonneau - Drums
Chris "Fingers" Doncaster - Bass
Luke Laplant - Baritone Saxophone
Alex Wolston

Book Of Lies
Digital Album, Remastered October 13, 2014

Seznam skladeb:
01. C'mon Hot 7's (2:36)
02. Cold (3:49)
03. Wicked Lover (3:56)
04. Planet 5ive (4:35)
05. 20 Miles (7:14)
06. High to High (3:11)
07. The Other Side (5:30)
08. A Wild Ride (2:26)
09. I Always Thought (3:35)
10. I Never Want It To (End) (2:34)
Total Time: (39:26)

Produced & Engineered: D. Campbell at Lyndonunderground Studio Northeast Kingdom, VT.
Remastered: Bennett Shapiro at Madtech Sound
Album Art: Erin Inglis, ErinInglis.com




Skupina:
Derek Campbell - Guitar, Vocals
Micah Carbonneau - Drums
Chris "Fingers" Doncaster - Bass
Luke Laplant - Baritone Saxophone
Alex Wolston

Book Of Lies Part Two
Digital Album, vyšlo 12 November 2013

Seznam skladeb:
01. High to High (3:11)
02. The Other Side (5:30)
03. A Wild Ride (2:26)
04. I Always Thought (3:35)
05. I Never Want It To (End) (2:34)
Total Time: (17:16)

Produced & Engineered: D. Campbell at Lyndonunderground Studio Northeast Kingdom, VT.
Album Art: Erin Inglis, ErinInglis.com

Dlouhodobě očekávané pokračování "Book of Lies Part One".


Skupina:
Derek Campbell - Guitar, Vocals
Micah Carbonneau - Drums
Chris Doncaster - Bass
Luke Laplant - Baritone Saxophone
Hosté:
Alexandria Bianco (03)

One Night in Electric Sorcery - Live at Higher Ground
Soundtrack, vyšlo 7. května 2013

Seznam skladeb:
01. A Stitch In 9 Saves Time (5:06) - Live 5/7/13
02. Three Eyes (7:08) - Live 5/7/13
03. Tow The Line w/ Alexandria Bianco (4:01)- Live 5/7/13
04. Suite: Yehsu Beelzeebobs/Nauxluv (10:29) - Live 5/7/13
05. Law & Order (5:05) - Live 5/7/13
Total Time: (31:49)

Video footage shot: Walter Westinghouse and Britt Moore
Audio Engineered and recorded: Walt Westinghouse
Mixed and Edited: Derek Campbell


Velmi ceněný koncetní záznam "One Night In Electric Sorcery".


Skupina:
Derek Campbell - Vocals, Guitars
Micah Carbonneau - Drums, Percussion
Luke Laplant - Keyboards
Nathanael Reynolds - Bass

Book Of Lies Part One
Digital Album, vyšlo 1. ledna 2012,

Seznam skladeb:
01. C'mon Hot 7's (2:36)
02. Cold (3:49)
03. Wicked Lover (3:57)
04. Planet 5ive (4:35)
05. 20 Miles (7:14)
Total Time: (0:00)

Produced & Engineered: D. Campbell at Lyndonunderground Studio Northeast Kingdom, VT
Music & Lyrics: Derek Campbell
Album Art: Erin Inglis, ErinInglis.com



Skupina:
Derek Campbell - Vocals, Guitars
Micah Carbonneau - Drums, Percussion
Luke Laplant - Keyboards

Believe In Own Best Friend
Digital Album, vyšlo 1. dubna 2011,

Seznam skladeb:
01. Suite: Yehsu Beelzebobs (08:07)
02. Nauxluv (02:35)
03. The Ballad Of Bobby (02:17)
04. Own Best Friend Today (04:08)
05. Bobby's Lament (01:35)
06. Tatisef/Hatihafren (03:59)
07. A Party Of Friends (06:49)
08. R Time (03:22)
09. War On Friends (10:43)
10. Forever After (06:29)
Total Time: (49:48)

Produced & Engineered: D. Campbell & M. Carbonneau At Lyndonunderground Studio Lyndonville, Vermont
Mastered: Bennett Shapiro at Madtech Sound Reinforcement
Cover Art: Erin Inglis, Erininglis.com

Tématem alba je "The Story of Believe in Own Best Friend", kterou napsal Derek Campbell inspirován při psaní žertovným škádlením od Micah Carbonneaua.


Skupina:
Derek Campbell - Vocals, Guitar & Harmonica
Micah Carbonneau - Drums & Percussion, Vocals (07), Rhythm & Harmony Guitar (06,07,10), Bass (07)
Luke Laplant - E.W.I (electronic wind instrument) Baritone Saxophone & Keyboards

Electric Sorcery II
Digital Album, vyšlo 26. November 2009

Seznam skladeb:
01. Three Eyes (06:20)
02. Horpus Richter (05:38)
03. Deeper (04:30)
04. S.O.B (04:00)
05. The Urge (08:37)
06. Konsequench (04:53)
07. Little warrior (04:43)
08. Year Of The Eel (03:22)
09. Apparition (03:23)
10. Inkriminated (05:24)
Total Time: (50:50)

Produced & Engineered: D. Campbell With Electric Sorcery At Lyndonunderground Studio Lyndonville, VT
Mastered: Bennet Shapiro at Madtech Sound Reinforcement
Cover Art: Erin Inglis Brokenfingersart.etsy.com



Skupina:
Derek Campbell - Guitar, Vocals
Micah Carbonneau - Drums
Chris Doncaster - Bass
Luke Laplant - Baritone Saxophone, E.W.I. (Electronic Wind Instrument)

Live in the NEK
Digital Album, vyšlo 26. června 2009

Seznam skladeb:
01. Suite: Yesu Beelzebobs LIVE Parker Pie Co. 2/16/13 (08:22)
02. S.O.B. LIVE Parker Pie Co. 2/16/13 (05:52)
03. Pluto LIVE Parker Pie Co. 2/16/13 (06:13)
04. Wisher LIVE in the Studio at Lyndon State College Dec. 2012 (04:53)
05. Gasoline w/ Alexandria Bianco LIVE Parker Pie Co. 2/16/13 (05:02)
06. The Urge LIVE Parker Pie Co. 2/16/13 (06:01)
07. A Stitch In 9 Saves Time - Squirrel Bash 5/14/11 (06:28)
08. The Nubian Live Lakehouse Saloon 11/6/10 (06:32)
09. Terminator- Squirrel Bash 5/14/?11 (04:52)
10. Pluto - Phat Kats 6/26/09 (05:47)
Total Time: (30:30)

Recorded Live at various locations in the NEK Vermont & Beyond... Lyndonunderground Studio Lyndonville, VT


Skupina:
Derek Campbell - Vocals, Guitar, Harmonica, Fife, Theremin
Micah Carbonneau - Drums, Percussion
Nathanael Reynolds - Bass

Electric Sorcery
Digital Album, vyšlo 21. února 2009,

Seznam skladeb:
01. Mother Sea (4:58)
02. Wisher (4:50)
03. Law & Order (4:26)
04. A Stitch In 9 Saves Time (5:03)
05. No Angel (4:51)
06. M'dano (6:40)
07. Life Goes On (4:20)
08. Son Shadow (4:27)
09. Pluto (5:15)
10. The Nubian (4:58)
Total Time: (49:48)

Produced & Engineered: Derek Campbell with Electric Sorcery At Lyndonunderground Studio
Mastered: Bennett Shapiro at Madtech Sound
Cover art: Erin Inglis, BrokenFingersArt.etsy.com