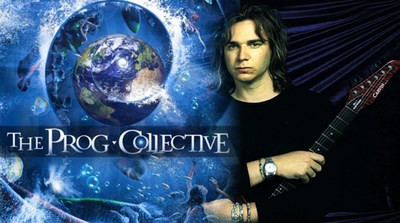 "Myšlenka na společné dílo výběru úžasných umělců z progresivního rocku, všech na jedné nahrávce, byla pro mě obzvláště vzrušujícím konceptem. Inspirovalo mě to a začal jsem psát a nahrávat 7 písní, které by se staly základem toto alba. Pak jsem poslal ty nahrávky některým z mých přátel a hudebním hrdinům z kapel jako King Crimson, XTC, Asia, Gentle Giant, a samozřejmě moje bývalé kapely Yes. Brzy jsem začal dostávat vokální skladby a kytarové a klávesové nahrávky od studií po celém světě, které jsem pak mixoval ve svém nahrávacím studiu v Los Angeles. Navzdory geografické vzdálenosti ale bylo cítit celkovou produkci jako jedinou hudební a duchovní jednotu - The Prog Collective!" - Billy Sherwood

Tolik uvedl autor projektu Billy Sherwood. A tak vznikl tento masivní a ojedinělý projekt roku 2012 s all star sestavou hostů, která představuje ta největší jména z progresivního rocku, včetně pěti současných a bývalých členů YES! Producentem a vůdčí silou The Prog Collective je Billy Sherwood, multi-talentovaný hudebník, který hrál v YES (a několik jeho opět skládají), stejně jako v kapelách YOSO, TOTO, CIRCA:, WORLD TRADE a mnoha dalších projektech.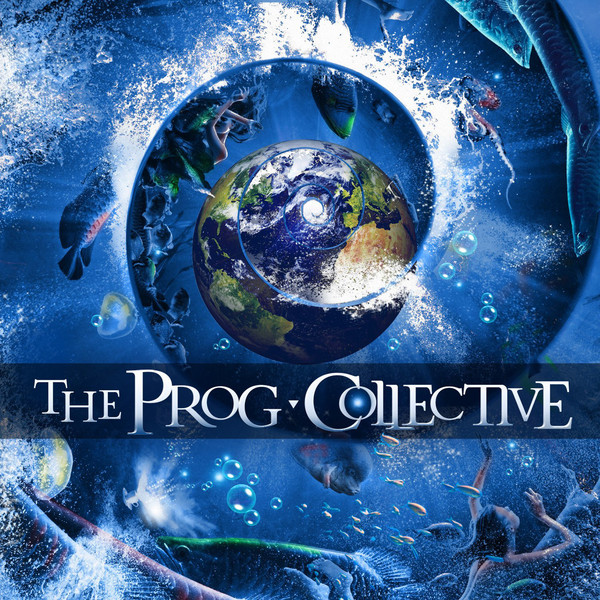 Sestavu k předvedení originálních písně na prvním bezejmenném albu "The Prog Collective" z roku 2012 osvítila jména jako John Wetton (Asia, King Crimson), Tony Levin (King Crimson), Jerry Goodman (Mahavishnu Orchestra), Richard Page (Mr.Mister), Geoff Downes (Yes/Asia), Alan Parsons (Alan Parsons Project), Chris Squire (Yes), Rick Wakeman (Yes), Gary Green (Gentle Giant), Annie Haslam (Renaissance), Steve Hillage (Gong), John Wesley (Porcupine Tree), Tony Kaye (Yes), Colin Moulding (XTC) a mnoho dalších.

Neexistuje žádná brzdná síla pro spolupracovníka Yes Billy Sherwooda, aby jej vyřadila zůčastňovatt se řady all-stars projektů v posledních letech. A v roce 2013, když dokončil své basové povinnosti s Alan Parsons Project při živých vystoupeních, uvolnil si ruce odložením několika alb, aby dokončil práci na albu "Epilog", druhé studiové nahrávce projektu The Prog Collective.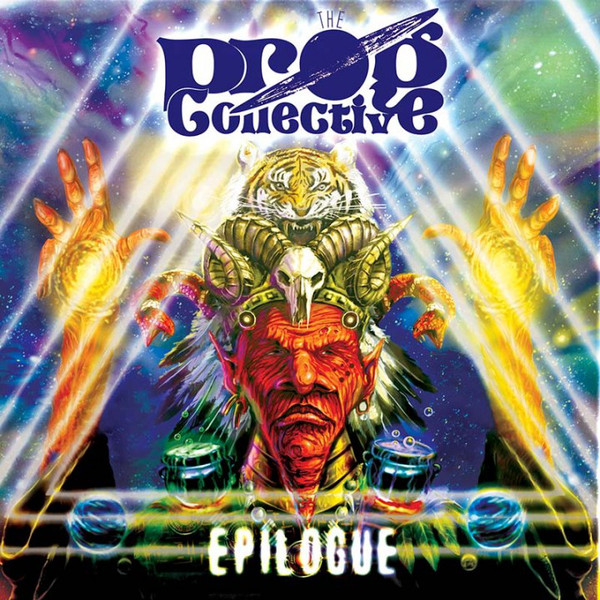 Stejně jako na velmi dobré první nahrávce z roku 2012, i na pokračování "Epilog" se zůčastnila spousta legendárních spoluprovníků. Oproti předchozí nahrávce je zde slyšet hudebníky jako John Wetton a Mel Collins (King Crimson, Yes, Asia), Steve Morse (Deep Purple), zpěvák Roye Albrighton (Nektar), znovu Colin Moulding (XTC), Nik Turner (Hawkwind) a členové Dream Theater klávesisté Jordan Rudess a Derek Sherinian, stejně jako Steve Hillage, Larry Fast, Steve Stevens, Sonja Kristina, Tony Kaye a mnoho dalších.

Také se zde představil Alan Parsons, a je to milník v jeho dlouhé kariéře, když se jen zřídka se objevil na albech jiných hudebníků, a nazpíval vokály na "Shining Diamonds", kde také Steve Stevens rozpoutal ohromující kytarovou práce. "Je to asi nějaký můj sen, protože jsem si nikdy nemyslel, že dva z mých nejoblíbenějších hudebníků vůbec budou jednou hrát společně. Není třeba připomínat, že tato skladba je úžasná a je umístěna na CD samostatně. Ve skutečnosti bylo The Prog Collective studiový session..." říká Sherwood o zapojení Alana Parsonse. Po Parsonsově zpěvu v "Shining Diamonds" byl naopak Sherwood požádán, aby hrát na basu v trojici projeků v létě 2013.

Hudba na "Epilog" je do značné míry v kategorii symfonický Neo Prog, někdy se více přibližuje ke stylu Prog Pop (ale ne úplně). Vzhledem k tomu, že existuje 8 spřízněných hudebníků s Yes na tomto CD, určitě bylo možno uvést tuto skvělou kapelu jako hlavní vliv na celý tento projekt, skupina Asia pak "není daleko" od druhého vlivu. Skladby jsou v podstatě všechny velmi vyumělkované. Nenachází se tam v podtatě žádné pauzy v hudbě jako u Pink Floyd. Je zde spousta hudby, spousta kytar, klávesových sól, výkonných sborů. "Epilog" zcela jistě není album k relaxaci.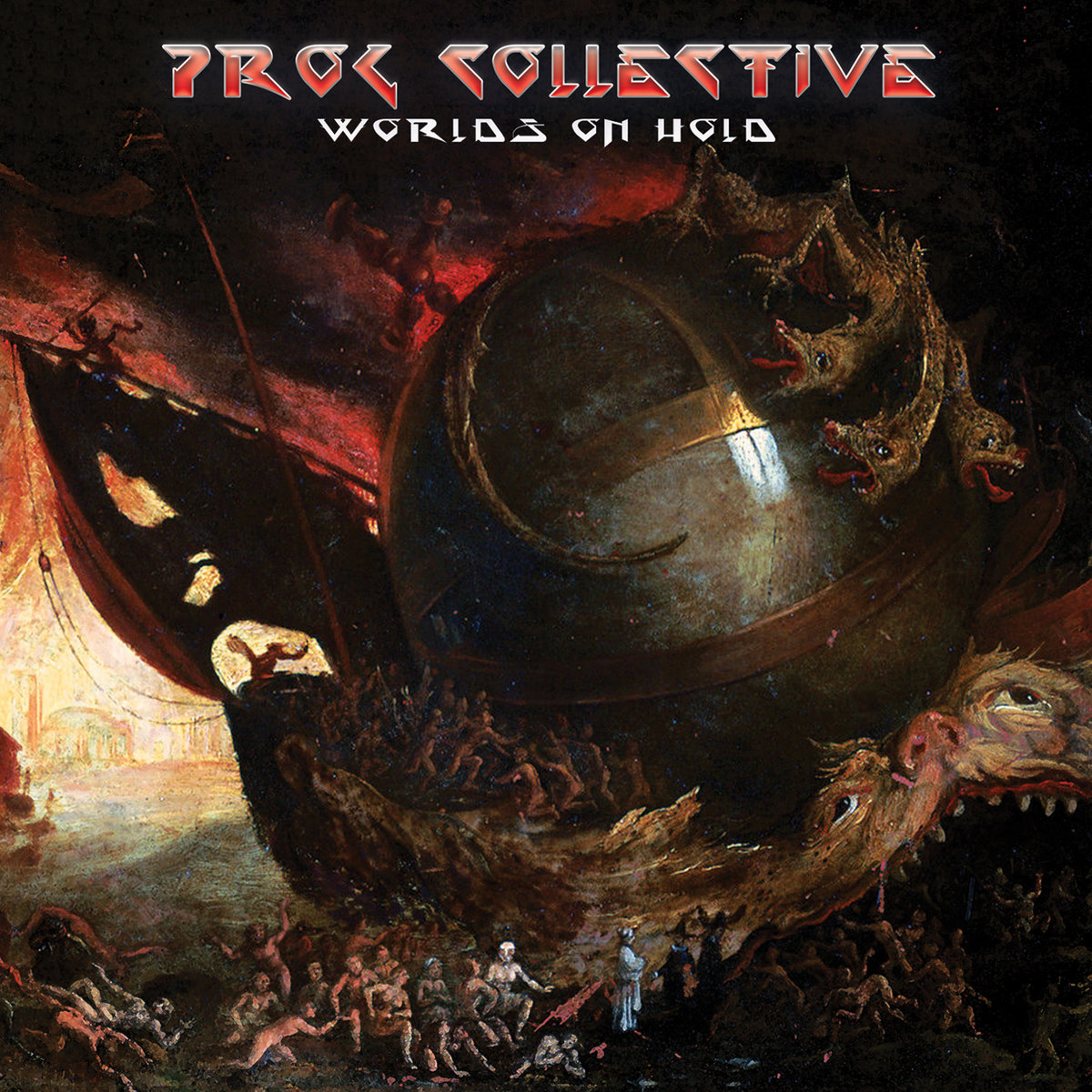 Třetí nahrávka multiinstrumentalisty, producenta a skladatele Billyho Sherwooda "Worlds On Hold" z roku 2021 je místy příjemná, ale vzhledem k nesourodé směsici speciálních hostů a speciálních písní se nedaří držet pohromadě jako skupinové úsilí. Stejně jako v minulých nahrávkách Prog Collective se na nahrávce sešla široká škála zpěváků a instrumentalistů z celého prog-rockového světa: Todd Rundgren, Geoff Tate, Steve Hackett, Martin Barre, Roine Stolt, a seznam by mohl pokračovat. Sherwood je zodpovědný za většinu instrumentálního doprovodu, demonstruje své schopnosti na basu, kytaru, bicí a klávesy. Album je napůl nové písně napsané Sherwoodem a napůl progové klasiky, včetně "Solsbury Hill" od Petera Gabriela, "A Whiter Shade Of Pale" od Procol Harum, "Eye In The Sky" od Alan Parsons Project. Ať už jsou fanoušci progresivního rocku jakkoli nadšení, jedná se opravdu o album Billyho Sherwooda se speciálními hosty. Spousta speciálních hostů, z nichž někteří nejsou prog, ale přesto jsou zajímaví. Při úvodní "Worlds On Hold" Todd Rundgren dává Sherwoodovým úvahám o pandemii nervózní emoce. Ale housle L. Shankara jsou málo důrazné, sólová kytara Jana Akkermana ve skladbě "Meant To Be" se tam třeba moc nehodí. Sherwood také najal některé další přispěvatele z Yes, jako je Jon Davison a bývalý klávesista Patrick Moraz do "Anything But Goodbye". Je to jedna z nejlepších melodií na albu, a přestože má DNA Yes, stojí sama o sobě, spíše než jen Yes Lite.

Výběr coverů je zajímavý, i když ne vždy úspěšný. Např. "Solsbury Hill" ztrácí složitý tlak, který mu dávají Gabrielovy rytmické sekce, a to jak původní, tak živé, s bicími jen zřídkakdy. Vokál Grahama Bonneta v "A Whiter Shade Of Pale" je na místě, ale instrumentální doprovod je ve srovnání s originálem skutečně vybledlý. The Prog Collective obsahuje některé překvapivé postavy, jako třeba David Clayton-Thomas, kdysi a vždy hlas Blood Sweat and Tears, zpívající v "Nights In White Satin" s Geoffem Downesem z Yes na klávesy a David Johansen, který se ujal klasiky Doors "People Are". David Clayton-Thomas je OK, ale kdo si kdy pomyslel, že Doors jsou progresivní rock? A Martin Barre, který se objevil v coveru "More Than A Feeling" se jeví jako úplné plýtvání. Pak uslyšíte verzi "Penny Lane" od Johna Wettona. Sherwoodovy doprovodné kytary, basa, klávesy a bicí jsou dokonalým doprovodem a slyšet Wettonovy masové vokály v harmoniích je skvělé. Celkově je "Worlds On Hold" od Prog Collective vcelku slušným úspěchem.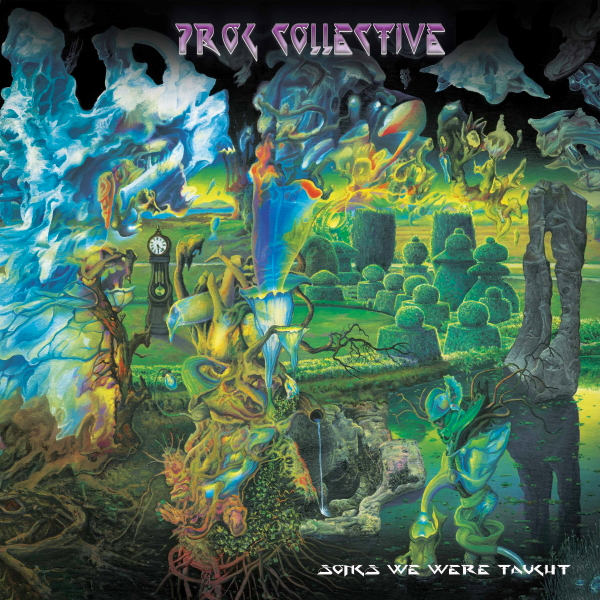 Producent a hudebník Billy Sherwood vede masivní superskupinu The Prog Collective přes 10 let a 3 studiová alba se stále se vyvíjejícím obsazením více než 50 špičkových hudebníků, zpěváků a kreativních mozků. Nejnovější projekt nese název "Songs We Were Teught" a byl vydán 1. července 2022. Jak název napovídá, Sherwood a jeho kolegové cestují zpět v čase, aby znovu vytvořili vlivné písně 60. a 70. let. Výběr zahrnuje "The Times They Are A-Changin" od Boba Dylana, nezapomenutelnou klasiku Simona a Garfunkela "Sound Of Silence" až po folkový hit "House Of The Rising Sun", který se stal hitem hitparády. Ačkoli materiál na "Songs We We Were Taught" není bezprostředně spojen s typem progresivního rocku, klasického rocku a AOR projektů, které se objevují na albech Prog Collective, umělci vdechují těmto písním fascinující nový život.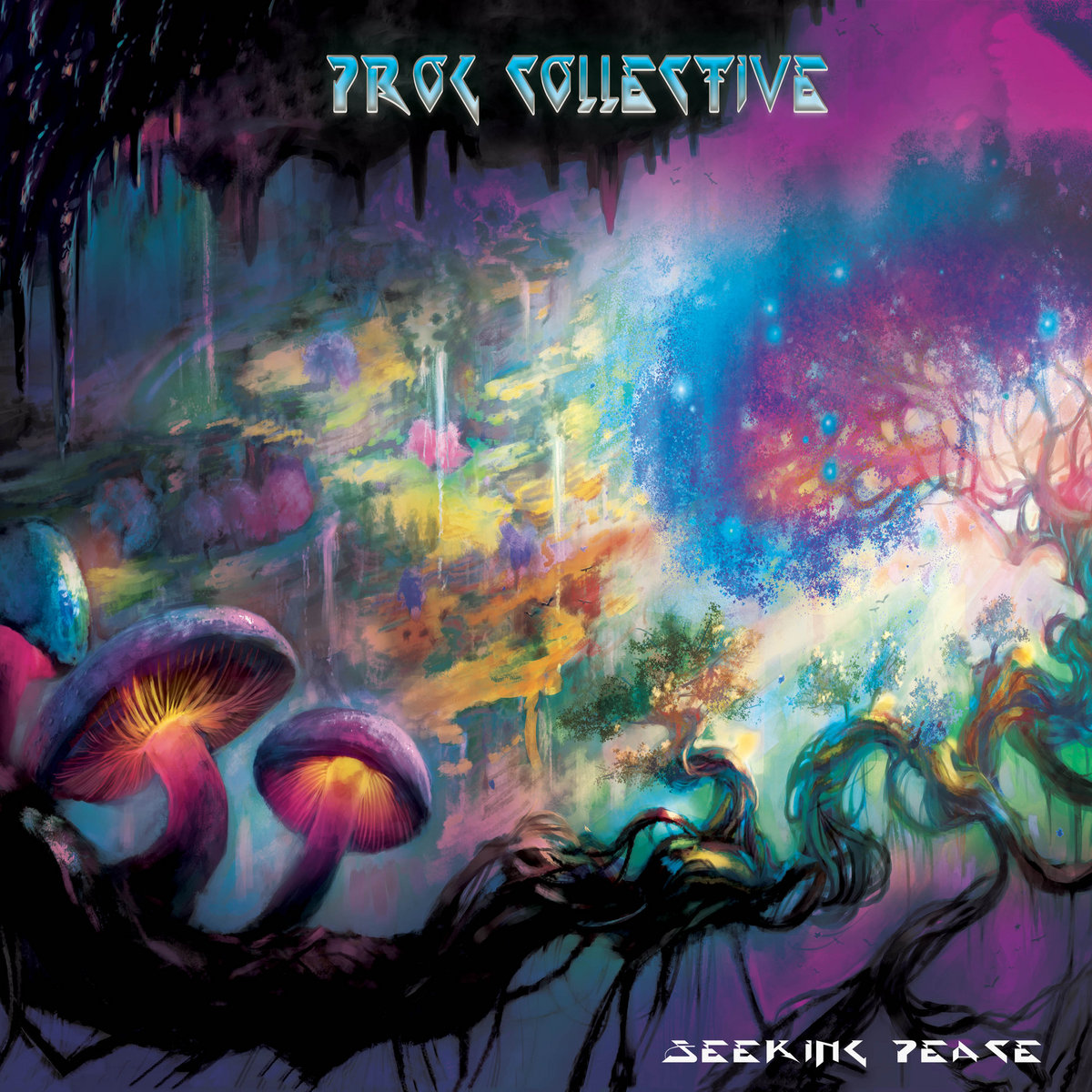 Supergroup The Prog Collective vydali své první album nového materiálu od Epilogue z roku 2013. Nahrávka Seeking Peace nyní vychází 10. ledna 2023 na CD (digitálně již 11. listopadu 2022) a fialovém vinylu přes Purple Pyramid/Cleopatra. Zahrnuje řadu speciálních hostů včetně Jamese LaBrieho a Jordana Rudesse z Dream Theater, Geoffa Downese (Yes/Asia), Patricka Moraze (The Moody Blues/Yes), Chestera Thompsona (Frank Zappa & The Mothers Of Invention) a dalších. Projekt vede baskytarista a skladatel Yes Billy Sherwood. Nový singl "A Matter Of Time" obsahuje jeho spoluhráče z kapely Yes, Jona Davisona a Steve Hillage.