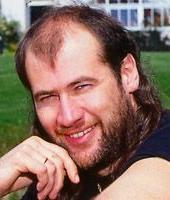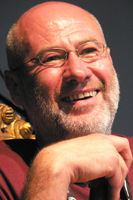 Derek William Dick
(více je znám jako Fish)
(Narozen 25. dubna 1958, Dalkeith, Midlothian, Scotland, United Kingdom)

Skotský progressivní rockový zpěvák, textař a příležitostný herec
Místo narození: Edinburgh, Scotland (koupili malý domek v městečku Dalkeith, východně od Edinburghu a blízko Haddingtonu)
Rodiče Robert (Bert) a Isabella (Isa), sestra Laura je o 3 roky mladší.
Byl ženatý, manželka Tamara od 25. července 1987, rozvedeni 6. července 2001
dcera Tara Rowena, 1. ledna 1991
Vzdělání: King's Park Primary School, Dalkeith, Dalkeith High school
Kvalifikace: 7 GCSE 'O' levels - History, Chemistry, English, Maths, Biology (stupeň A), German, English Lit (stupeň B)

Hudební začátky tohoto, svými názory, sociálně smýšlejícího Skota jsou spojeny se skupinou Marillion, se kterou v osmdesátých létech minulého století dobýval koncertní pódia celého světa. Skladby skupiny Marillion okupovaly přední příčky různých hitparád a i komerční radiové a televizní stanice pouštěly do svého vysílání tento rockový drahokam. Někdy býval srovnáván s Peterem Gabrielem, sólovým zpěvákem skupiny Genesis ze 70. let. Mnohé z pozdějších Fishových skladeb obsahují úseky recitovaných textů, kratší příklady takových textů jsou i na dřívějších albech Marillion.

Fish se narodil ve skotském Edinburgu, ale vyrůstal v nedalekém Dalkeithu, kde také navštěvoval Dalkeith High School. Rodiče v Dalkeithu spravovali benzínku spojenou s malou opravnou aut, což stačilo rodině tak akorát na uživení. Se syna Dereka chtěli mít lesního inženýra, proto začal taky studovat na lesnickém institutu poblíž Penrithu. A jako lesní dělník se Derek Dick nějaký čas i živil. Bydlel tehdy v podnájmu u jedné "spořivé" majitelky domu, která mu dovolovala koupání v teplé vodě jen jednou týdně, a to v sobotu. Za koupání v jiné dny si musel Derek připlácet (skotská krev se nezapře). A Derek tuto "laskavost" paní domácí využíval naplno. Každou sobotu trávil celé dopoledne ve vaně. A když pro něj přišli kamarádi, našli jej právě tam. A tak v roce 1978 si zvykl místo svého trochu posměšného jména (Dick = penis, ptáček) používat přezdívku Fish, která mu už zůstala.

V roce 1978 zakládají Doug Irvine (baskytara, zpěv) a Mick Pointer (bicí) spolu s Brianem Jellimanem a Steve Rotherym skupinu "Silmarillion", což byl název podle drahokamu z knih J.R.R.Tolkiena. Později si skupina zkracuje název na Marillion (kvůli autorským právům). Prvotní nahrávky skupiny, přesněji řečeno několik málo demosnímků a instrumentálních nahrávek jen tak do šuplíku, mají pramílo společného s pozdějším stylem Marillion. V roce 1980 vyhlašují konkurz na post zpěváka, tehdy se přihlásí i Fish, ale není přijat pro nedostatek zkušeností. A tak "nezkušený" Fish zakotví ve skupině Blewitt, kde hrál na kytaru Frank Usher (dnes člen jeho doprovodné skupiny). Ještě v témže roce zkouší Fish štěstí ve skupinách Stranger a Stone Dome Band, ale neúspěšně.




V lednu roku 1981 se ale nadobro přidává Fish společně se svým přítelem basákem Dizem Minnittem k Marillion. Fish odpověděl tehdy na náhodný inzerát v novinách. Ten oznamoval, že skupina Silmarillion hledá textaře a zpěváka (v jedné osobě), a nového baskytaristu, kterým měl být právě Minnett. Fish tedy zavolal za poslední, pracně vydělaný centík a to změnilo celý jeho život... 15. března s nimi odehraje v Red Lion pubu první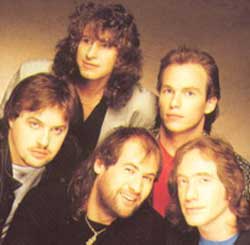 živý koncert. A od tohoto data šla hudební kariéra Fishe strmě nahoru. V září 1982 podepisují Marillion smlouvu s labelem EMI a 25. října téhož roku vydávají první singl, vlastně EP "Market Square Heroes". B-strana singlu obsahovala skladbu "Three Boats Down From The Candy". Na 12 palcovém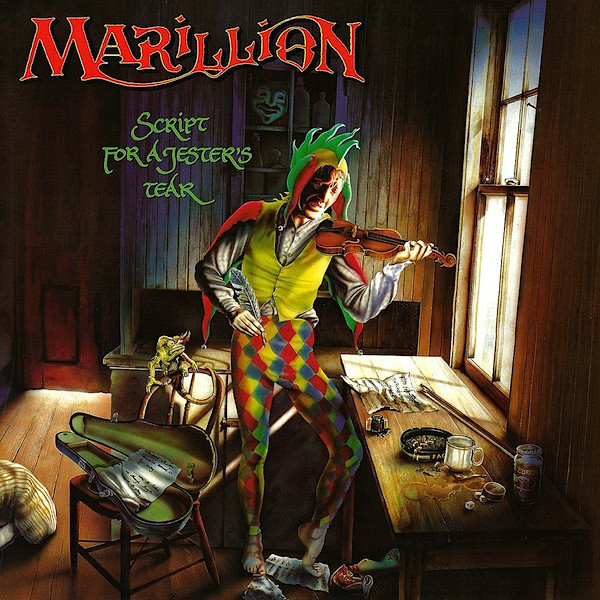 vinylu se objevila ještě rozsáhlá přes dvacet minut trvající nahrávka Grendel (part 2).

V březnu 1983 vydávají Marillion své první dlouhohrající album "Script For A Jester's Tear". Deska se stává platinovou a na hitparádovém žebříčku na Ostrovech dosáhne 7. pozice. Tituly jako "He Knows You Know" nebo "Garden Party (The Great Cucumber Massacre)" velice slušně bodují nejen v rádiích. B-strana singlu "Garden Party" obsahovala skladbu "Margaret", kterou si 28.prosince 1986 na benefičním koncertě v Aylesburské nemocnici zazpíval s Marillion i Bruce Dickinson (Iron Maiden). Marillion jsou taky dle čtenářů hudebního časopisu Sound zvoleni nejlepší britskou skupinou za rok 1982.

V březnu 1984 vypouštějí Marillion do světa další úspěšné album "Fugazi". A 5. místo na britském albovém žebříčků je toho důkazem. Deska obsahuje singlové tituly jako "Punch And Judy" nebo "Assassing". Kritici vyčítají skupině Marillion přílišnou podobnost s velikány Genesis z gabrielovského období. Ne však pro jejích kopírování, ale pro podobnost ve členitosti a harmoniích jednotlivých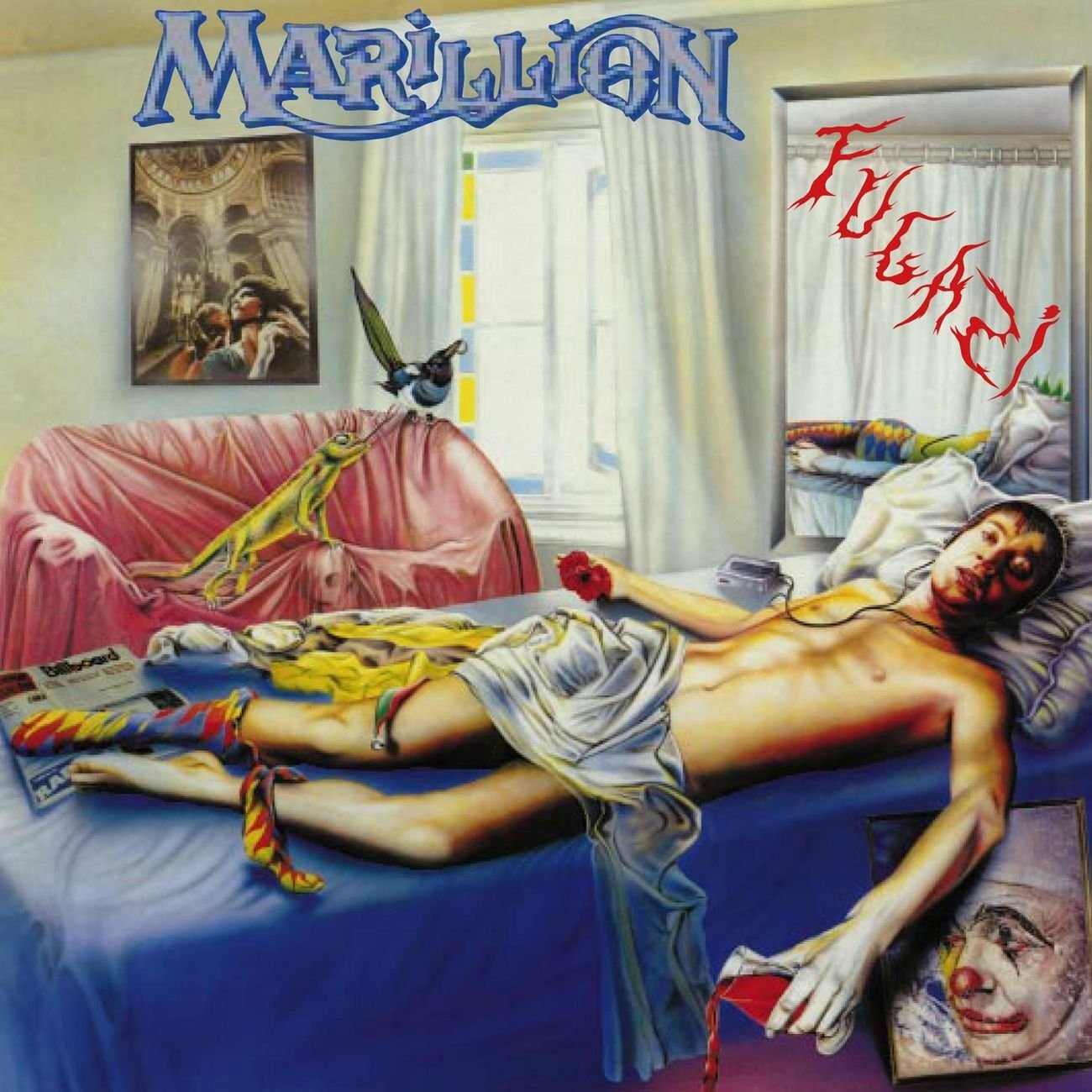 skladeb. Komerčně nejúspěšnější album v historii Marillion vychází 17. června 1985 a má název "Misplaced Childhood" . Dosáhne absolutního vrcholu v britské Top Ten hitparádě a působivá singlová píseň "Kayleigh" (videoklip byl točen ve východním Berlíně) se stane ostrovní dvojkou a celosvětově nejhranější skladbou od Marillion. Taktéž skladby "Lavender" a "Heart Of Lothian" bodují na britské scéně. "Misplaced Childhood" lze označit za "nejjednodušší" album ze všech čtyř, ne jednoduchost jako nepropracovanost či snad odbytí, spíše lepší pochopitelnost a líbivost - "lepkavost", jak by mohl i někdo říci... Důkazem toho je i fakt, že skladba "Kayleigh" se dlouhou dobu držela na druhé pozici britského singlového žebříčku a "Lavender" zdobila pátou příčku. Prakticky to byly tyto dvě balady, které v osmdesátých letech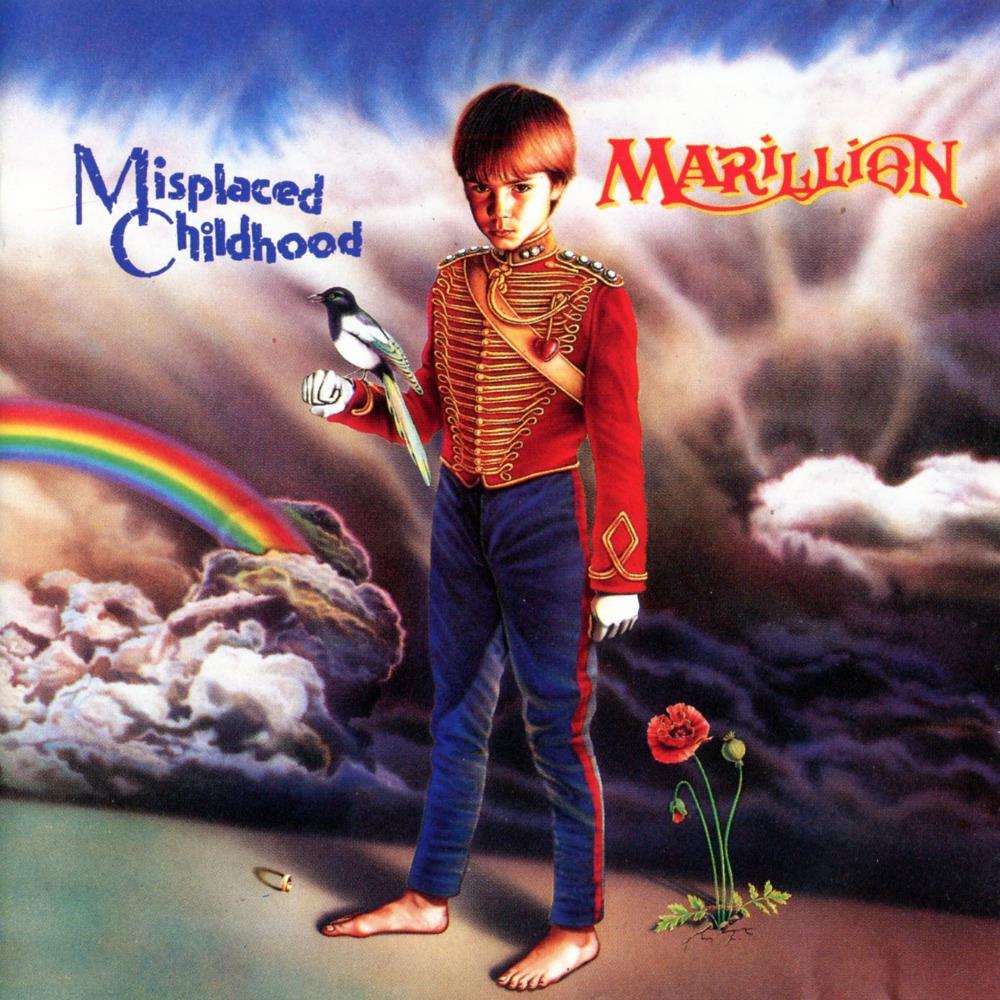 Marillion proslavily. Byla to ale zároveň největší chyba, kterou Marillion udělali. Nikdy se neměli stát, ani na okamžik, popovou kapelou. Právě to se teď stalo a výrazně se to podepsalo na dalším vývoji, zejména na Fishovi, který přestával kontrolovat svou vlastní osobnost. Nedokázal se vyrovnat se svou vzrůstající popularitou. Protože podle něj se vnější svět choval nepřátelsky, ignoroval ho a zaměřil se na svou vlastní osobnost. Z okolí si bral jen to, co potřeboval... Správně, drogy. Jeho závislost se stále více stupňovala, do toho se ještě přidal dřívější návyk na alkohol, a v mnoha očích se tak z hvězdy stala pouhá troska.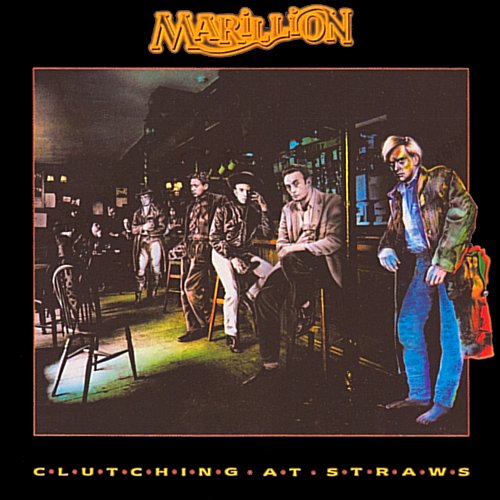 Ještě štěstí, že si včas uvědomil situaci a dokázal se vrátit na hudební scénu. Na další album Marillion si tak fanoušci museli počkat 2 roky. Bohužel však už to nebyl původní Fish. Tenhle chtěl mít totální kontrolu nad skupinou a pobírat polovinu jejího příjmu. Nebyl vůbec spokojen s orientací kapely, vyvíjel neustálý nátlak na zbylou čtveřici a i při psaní lyriky k poslednímu albu, která je zaměřena z velké části právě na problém alkoholismu a s ním spojeného nebezpečí, docházelo k četným neshodám ohledně vhodnosti právě takových písní. Je te z velké části ovlivněno jak jeho samotnou soukromou situací tak i nechutí kapely Fishe znovu brát jako osobu, která je prakticky proslavila. Album dostává název "Clutching At Straws" a vychází 22. června 1987 a celé zní tak nějak temněji než ony tři předchozí. Album předznamenané hitovým singlem "Incommunicado" se v britské albové hitparádě vyšplhá až na druhou pozici a dokazuje stále prominentní postavení Marillion jako takových. V kapele to však začíná stále více jiskřit. Vztah mezi Fishem a zbylými členy Marillion je na bodu mrazu.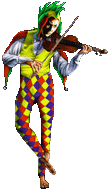 Nicméně rok 1986 je ve znamení celosvětového turné. V únoru 1986 předskakují Marillion slavné kanaďany Rush v Buffalu v Memorial Auditorium Hall. Dne 19. července na Mungersdorfer Stadion v Cologne (NSR), kde Marillion předskakovali slavným Queen, se ke skupině připojil i Brian May (Queen), aby si s nimi střihl skladbu Market Square Heroes. Na závěr koncertu skupiny Queen si zase Fish dal duet s Freddie Mercurym ve skladbě Tutti Frutti.

Fish od počátku psal veškeré texty písní a stal se klíčovým členem kapely. Jeho texty plné malebných obratů, dramatické lyriky a intimních metafor byly ovlivněny "písáním" Petera Hammilla, leadera kapely Van Der Graaf Generator. Fish na jevišti zaujal svým charismatickým projevem a make-upem ve stylu frontmana Genesis Petera Gabriela, kterému se velmi přiblížil i po stránce svého zpěvu. Celkový zvuk Marillion v té době připomínal hudbu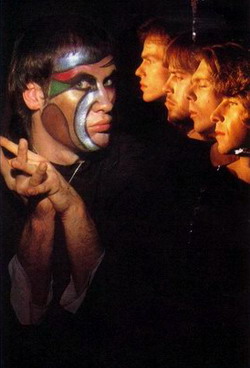 raných Genesis. Po dalších velice dobrých studiových albech "Fugazi", "Misplaced Childhood" a "Cluthing at Straws" se však stále více projevovaly neshody mezi ním a demokraticky smýšlejícím zbytkem kapely. Na rozdíl od spoluhráčů měl zcela odlišný pohled na svůj další hudební vývoj. Identifikoval se s obdobím progresivního rocku z poloviny sedmdesátých let avšak zbytek kapely chtěl směřovat k mnohem modernějšímu pojetí hudby. Fish byl zastáncem spíše písňové tvorby v duchu titulů "Sugar Mice" či "Incommunicado", ostatní však dávali přednost rozsáhleji a moderněji pojatým skladbám a nebránili se ani využití moderních technologií. Fish tehdy vinil kapelu i z nedostatku nových nápadů, kapela zase Fishe z chamtivosti. Ten všem členům bandu doručil ultimativní dopis, ve kterém stálo, že chce mít naprostou kontrolu nad kapelou a polovinu veškerých příjmů k tomu, jinak prosperující "firmu" opustí. A tak jej nechali jít.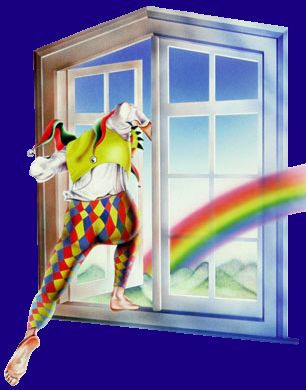 Rok 1988 - pro fanoušky Marillion nejstrašnější rok v dějinách. V listopadu Fish opouští zbylou čtveřici a dává se na sólovou dráhu. Údajným důvodem měla být nespokojenost se směrem a stylem, kterým se kapela ubírala. Fish vycítil, že vztahy uvnitř souboru se zostřují, což se pochopitelně projeví i v hudbě samotné. Nechtěl tedy pokračovat. Nechtěl dělat špatnou hudbu. Sliboval si, že sólová kariéra ho proslaví minimálně stejně tak, jako Marillion éra. Opak je pravdou. Fish bez Marillion je ryba na suchu. A Marillion bez Fishe? To nejlépe vystihl britský tisk, když napsal: "...Marillion without Fish would be like... well, like chips without fish..."

Fishův hlas se tedy po vzájemné dohodě naposledy objevil na koncertním dvojalbu "The Thieving Magpie" obsahující skladby z období let 1982 až 1988. Poslední vystoupení Fishe s Marillion proběhlo 23. července 1988 v Craigtoun Country Park, St. Andrews ve Skotsku na "Fife Aid". Ještě před tím se ale stihl Fish předvést na stadioně ve Wembley, kde 11. června odehrál skladbu "Kayleigh" k 70. narozeninám Nelsona Mandely. Na bicí zde hrál Phil Collins a na kytaru Midge Ure (ex-Visage, Ultravox, Thin Lizzy). Dne 6. září 1988 pak Fish po 7 letech opustil Marillion a zahájil svoji sólovou kariéru.

Marillion si najali nového zpěváka, Steva Hogartha. Tím končí éra Marillion a začíná éra mar-ill-ion, která svou značně prostoduší hudbou jen utvrzuje v přesvědčení, že nemůže konkurovat raným Marillion. Odchod Fishe od Marillion proběhl zpočátku korektně, nicméně o nějaký čas později si obě znepřátelené strany vyměnily několik bolestných ran.




A tak začíná pro Fishe nová hudební etapa. Čerstvě ženatý se usazuje se svoji novomanželkou Tamarou ve Skotsku, kde začíná budovat svou usedlost Funny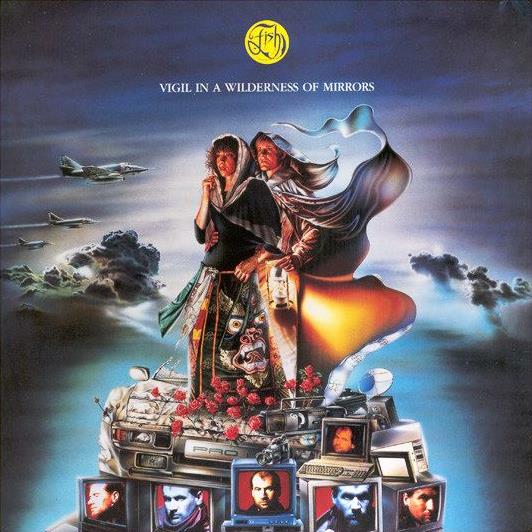 Farm, ve které také postupně roste jeho vlastní nahrávací studio. Šest měsíců poté co Fish opustil Marillion se tento charismatický Skot vrátil 21. března 1989 na jeviště při benefičním vystoupení ve prospěch obětí letecké katastrofy ve skotském Lockerbie. (21. prosince 1988 teroristé odpálili nálož v letícím Jumbo Jet, následkem čehož přišlo o život 270 nevinných obětí.) Během roku 1989 zakládá doprovodnou kapelu vedenou klávesistou Mickey Simmonsem. V říjnu 1989 se Fish přihlásil se svým prvním sólovým singlem "State of Mind", který vyšel u EMI. S Fishem i nadále spolupracoval Mark Wilkinson, který se již předtím podílel na zajímavých obalech vytvořených pro Marillion. 15. října 1989 Fish zahájil ve Skotsku své první sólo-turné, jež zahrnovalo dvaadvacet britských koncertů, z čehož ten poslední proběhl 12. listopadu téhož roku v londýnském Town and Country klubu. Po druhém singlu "Big Wedge" se na trh 29. ledna 1990 dostalo Fishovo debutové album s názvem "Vigil In A Wilderness Of Mirrors". Album je v mnohém podobné deskám Marillion, na kterých zpíval, a kteréžto skladby i psal. První album s prvky folku a s využitím dechové sekce bylo v anglické hitparádě velice úspěšné. Na desce s ním spolupracovali např. Hal Lindes (ex-Dire Straits), již výše jmenovaný Frank Usher, Mickey Simmonds (Mike Oldfield, Camel) nebo Janick Gers (Iron Maiden). Kytaru Janicka Gerse je možno slyšet ve skladbě View From The Hill. O dva měsíce později se Fish vydal na "on the road". Po Skotsku a Anglii pokračoval v evropském turné ve Švýcarsku, Itálii, Holandsku, Belgii, Lucembursku, Francii, Dánsku a Německu. V roce 1989 rovněž spolupracoval s Peterem Hamillem na jeho opeře "The Fall Of The House Of Usher".

Fish navázal také spolupráci s klávesistou Genesis, Tonym Banksem, kdy na jeho sólové album "Still" vydaném 31. března 1991 nazpíval dvě skladby "Another Murder Of The Day" a "Angel Face". Navázal tak na dřívější spolupráce z roku 1986, když nazpíval singl "Shortcut To Somewhere" z Banksova alba "Soundtracks" (1986).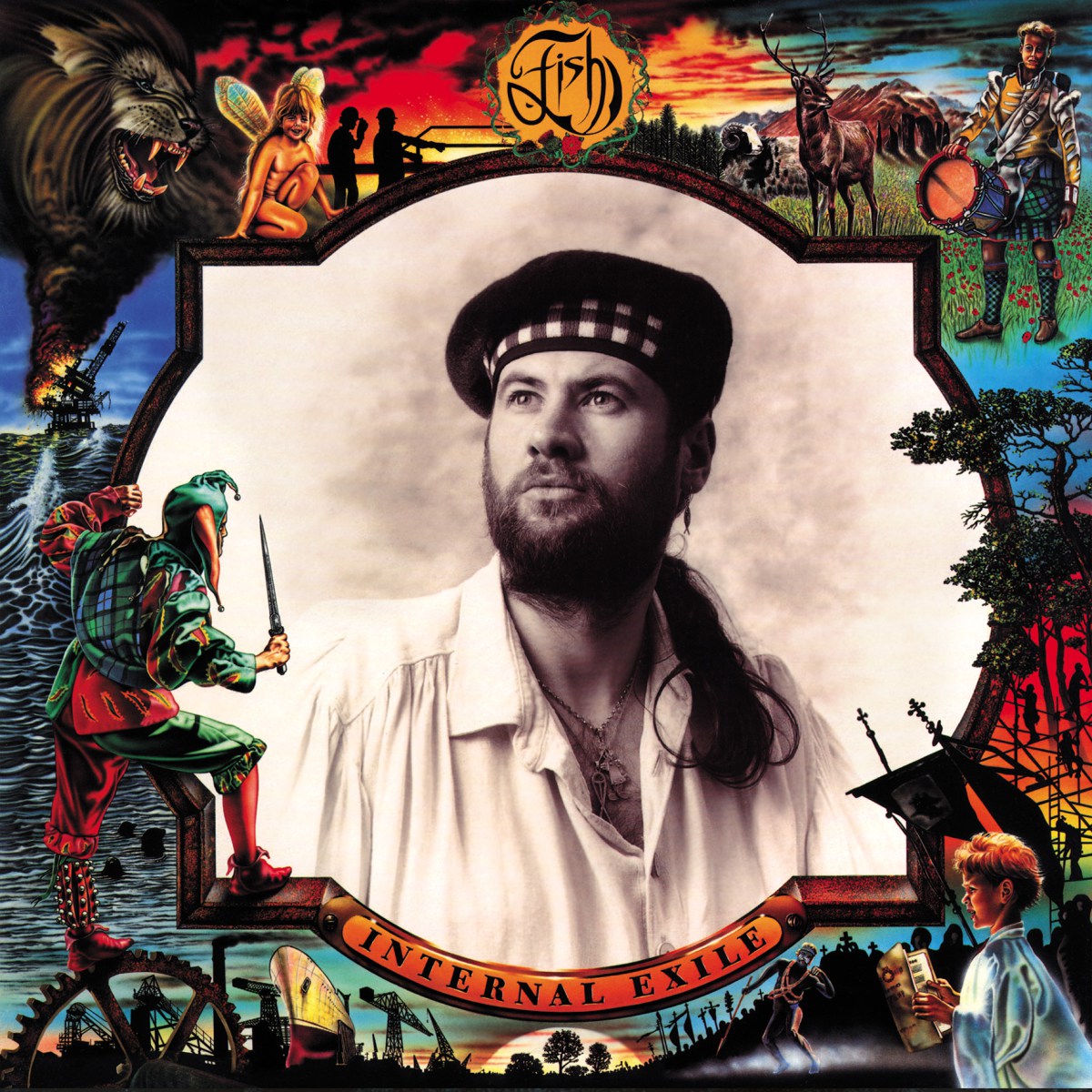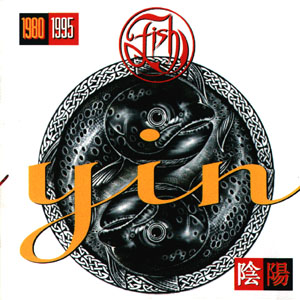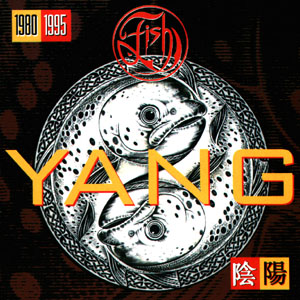 Druhé album vydává Fish pod názvem "Internal Exile" vydané v říjnu/listopadu 1991 a je výrazně ovlivněno folkovou muzikou, zejména keltským folkem s hlavním důrazem na kytaru. Na singlu "Just Good Friends" se podílela britská zpěvačka Sam Brown. Album se dostalo na 17. pozici žebříčku ve Velké Británii. Desku nahráli stejní muzikanti, jako předešlý vinyl, jen baskytary se chopil ostřílený David Paton (ex-Bay City Rollers, Alan Parsons Project, Camel). Nosič obsahuje i skladbu "Just Good Friends (Close)", kterou Fish nahrál později znovu a zpěv přenechal zpěvačce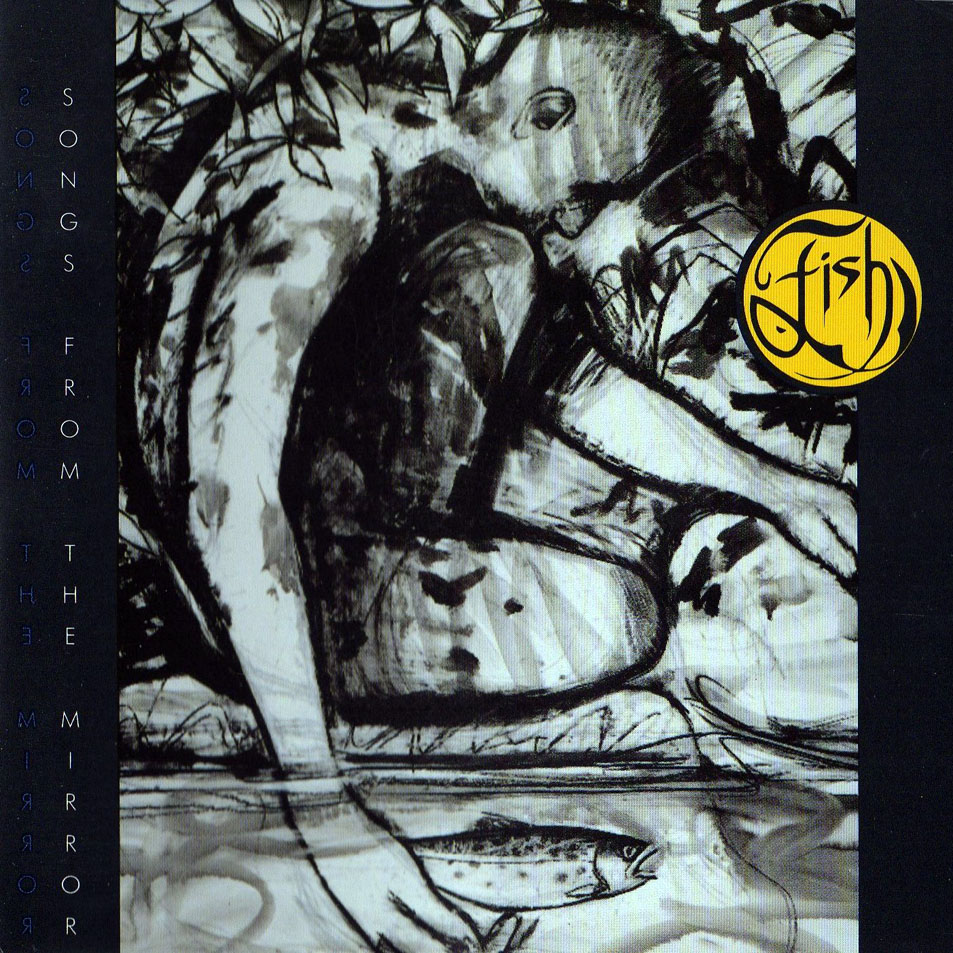 Sam Brown. Takto přepracovaná skladba se pak objevila na výběru Yin (1995). 10. října 1994 Fish poprvé koncertoval v Česku. 4. září 1995 vyšla současně dvě alba "Yin & Yang", což je v podstatě kolekce 26 již nahraných skladeb, z nichž 13 bylo natočených znovu. Skladby byly vybrány jak z období Fishova působení v kapele Marillion, tak také z éry jeho sólové kariéry. Obaly obou alb tvoří čínský taoistický symbol, znázorňující rovnováhu mezi tmavým (Yin) a světlým (Yang). Na podporu alb Fish vyrazil na rozsáhlou "Yin & Yang Promotion Tour" v rámci které 10. října 1995 podruhé vystoupil v ostravské hale Tatran. O dva dny později se tento uhrančivý a urostlý chlápek oděný do skotského "kiltu", představil pražskému publiku v kulturním domě Eden.

Na konci roku 1992 se pouští Fish do nahrávání dalšího alba, které vychází 20.ledna 1993 pod názvem "Songs From The Mirror". Na vinylu se objeví skladby jako "Question" od Moody Blues, "Fearless" od Pink Floyd nebo "I Know What I Like (In Your Wardrobe)" od Genesis. Toto studiové album je ve skutečnosti kompilací cover verzí songů britských kapel ze 70. let a Fish si tak splnil svůj dlouholetý sen a tímto albem dal hold všem svým oblíbencům. Bohužel u fanoušků nebyla tato deska přijata s nadšením a obal alba dokonce nenáviděli. Ten vybrala vydavatelská firma Polydor, s kterou měl Fish podepsanou smlouvu. Bohužel ani Fish nebyl z obálky dvakrát nadšený.



Osamostatňující se Fish se vzápětí poměrně naivně pustil do boje s "větrnými mlýny", tedy do soudního sporu s gramofonovým gigantem EMI. Když tuto předem prohranou bitvu s neskonale "prachatějším" protivníkem prohrál, načež musel zaplatit takovou částku, že mu byl kvůli ní zabaven i jeho dům, podepsal smlouvu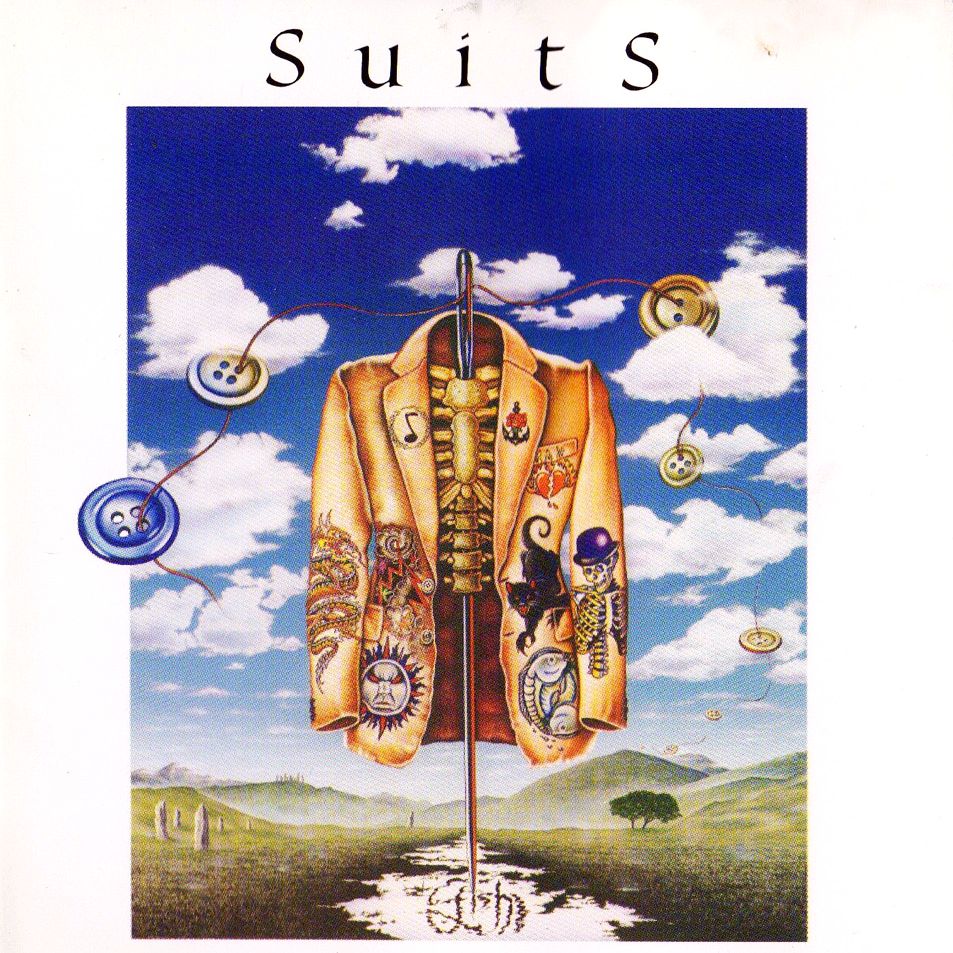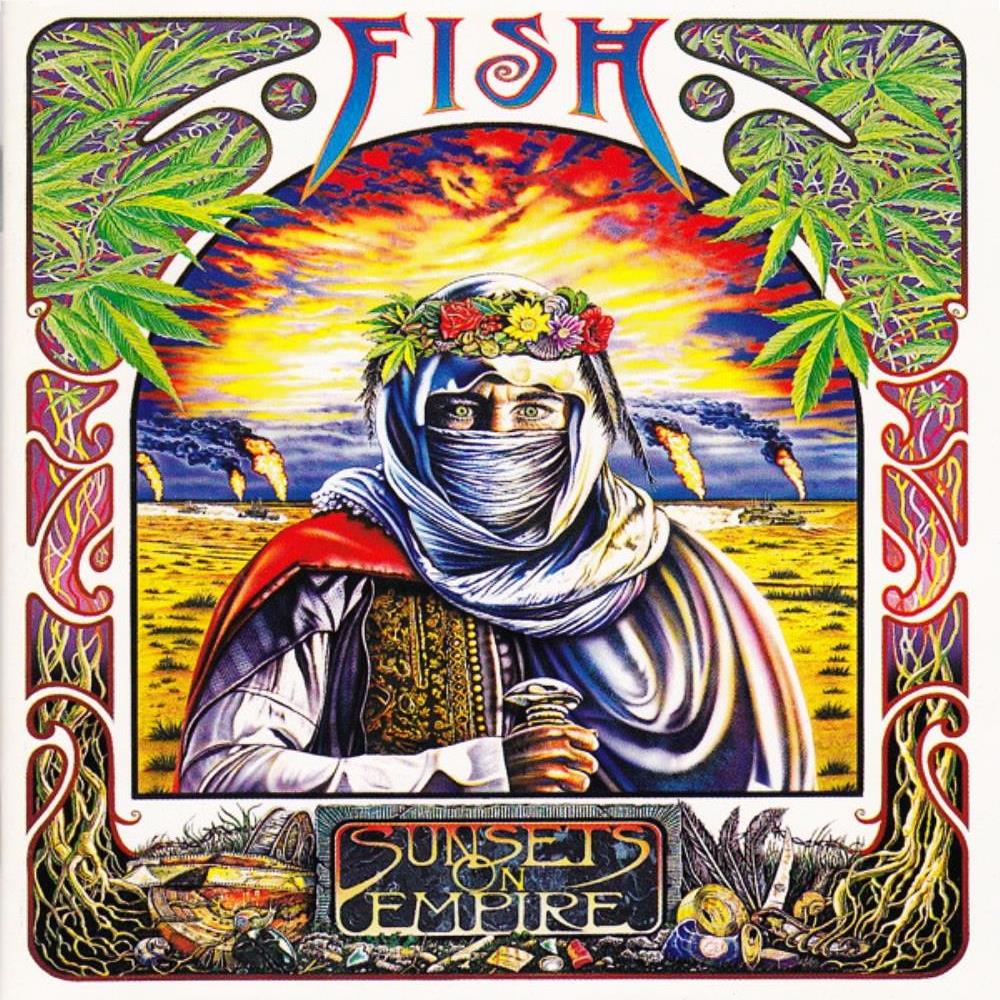 s Polydorem, která nebyla právě nejšťastnější, a až teprve pak se mu podařilo založit si své vlastní nahrávací studio Funny Farm a ještě později v roce 1993 i vlastní nezávislý label The Dick Bros Record Company. Kanceláře má na své Funny Farm. Prvním albem vydaným pod touto hlavičkou byl živák "Sushi", jenž vyšel v březnu 1994. A pod hlavičkou DBRC vydává Fish i své další hudební počiny "Suits" (1994) a "Sunsets on Empire" (19. května 1997). Fishova prohra při soudní při s EMI se částečně odrazila na jeho čtvrtém albu "Suits", které naznačuje, co Fishovi udělaly "obleky", tedy vlastně lidé bez citového vztahu k hudbě, 'ziskuchtivci' kteří parazitují v hudebním businesu. Od alba "Sunsets on Empire" naplno spolupracuje Fish se Stevenem Wilsonem (Purcipune Tree). Steven se skladatelsky podílel na polovině skladeb z tohoto nosičea a na některých skladbách si zahrál i na kytaru. A tak skladby jako "The Perception Of Johnny Punter (part 2)" nebo "What Colour Is God?" Jsou společným dílem dvojce Fish/Wilson.

V roce 1994 si Fish poprvé zahrál hlavní roli ve filmu "Chasing The Deer" (Hon na jelena), který se stal v Británii, mezi filmy vyrobenými v roce 1994, 9. nejúspěšnějším. Fishe v té době již podporovala síť jeho fanklubů v různých zemích světa, kterým se říká Fishheads. Většina z nich (kromě zaniklého českého) existuje dodnes. Jejich název je odvozen od songu "The Company" z alba "Vigil in a Wilderness of Mirrors" a doplněn zemí, ze které fanklub pochází. Mnozí z nich se zúčastňují online diskuzí a cestují přes celý svět, aby se každé dva roky zúčastnili klubového shromáždění. Fish se také v roce 1998 podílel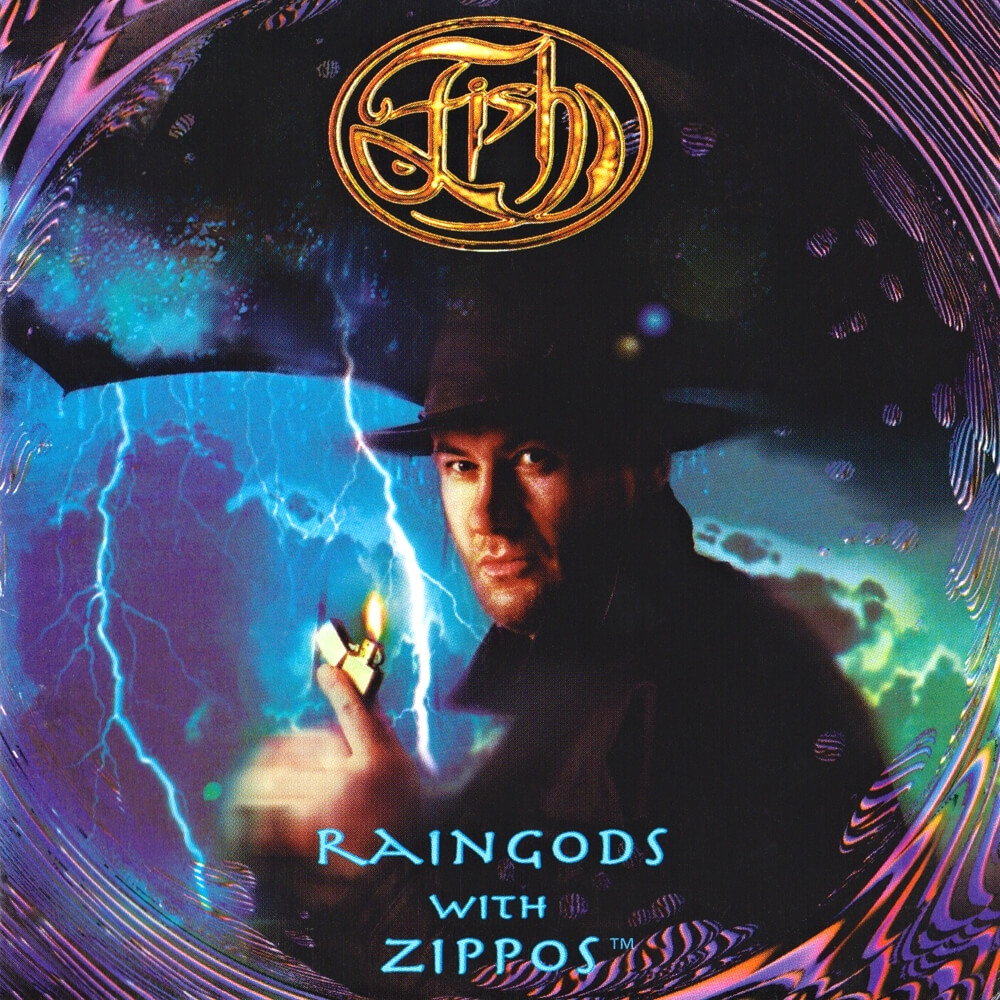 na nahrávání dvojalba "Into the Electric Castle" - vesmírné opery skupiny Ayreon pod vedením A. A. Lucassena. Na tomto dvojalbu, vydaném 5. září 1998, propůjčil Fish svůj hlas roli Highlandera a objevil se na něm ve 3 skladbách.

V roce 1999 Fish prodává firmu Dick Bros Record Company, jelikož se časově nestíhá věnovat zároveň vydavatelské společnosti a koncertním a nahrávacím aktivitám. Proto taky album "Raingods With Zippos" z dubna roku 1999 vychází již pod labelem Roadrunner Records. Na této desce je i skladba "Incomplete", kterou s Fishem nazpívala zpěvačka Elisabeth Troy-Antwi a 20 minutový epos "Plague Of Ghosts". Tato zpěvačka jej pak doprovázela na celoevropském turné. Elisabeth Troy-Antwi se objevila na soundracku k filmu Mars útočí (1996) se skladbou "Headstrong". V této akční komedii hrál hlavní roli Jack Nicholson.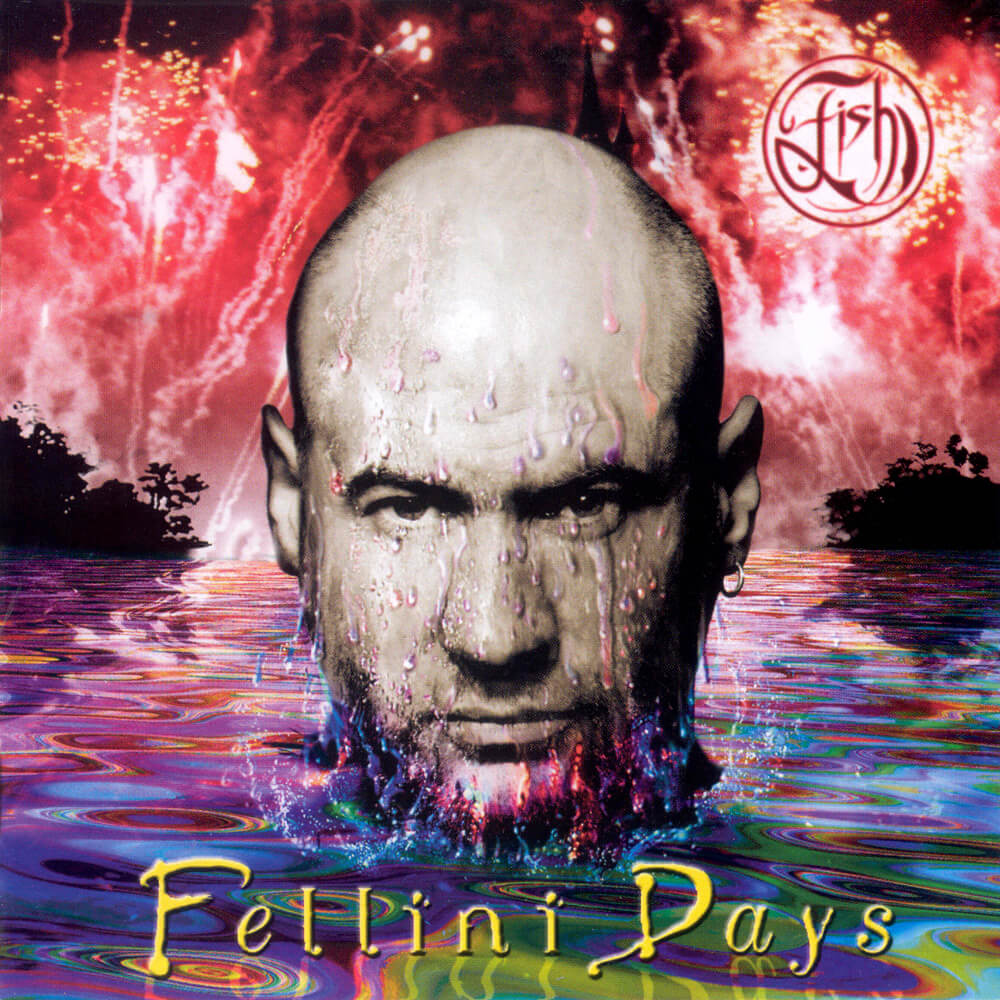 V roce 2001 se v životě Fishe udály velké změny. Dne 2. května (13. července) vydává svůj další počin "Fellini Days", jehož skladby jsou propojeny autentickým záznamem Felliniho hlasu. Kytary na albu nahrává skvělý kytarista John Wesley, který mimo jiné spolupracuje s progres legendou Porcupine Tree. To ale není nejdůležitější změna tohoto roku ve Fishově životě, neboť dne 6.července se po 13 létech manželství rozvádí se svoji ženou Tamarou. A tak končí i zlaté časy Funny Farm. Zakládá v roce 2001 další značku Chocolate Frog Records. Kromě hudby a businessu se Fish věnuje i filmovým rolím. Zahrál si např. ve valečném dramatu Chasing the Deer (1994), v TV seriálu Poldové (The Bill) nebo v komedii 9 Dead Gay Guys (2002).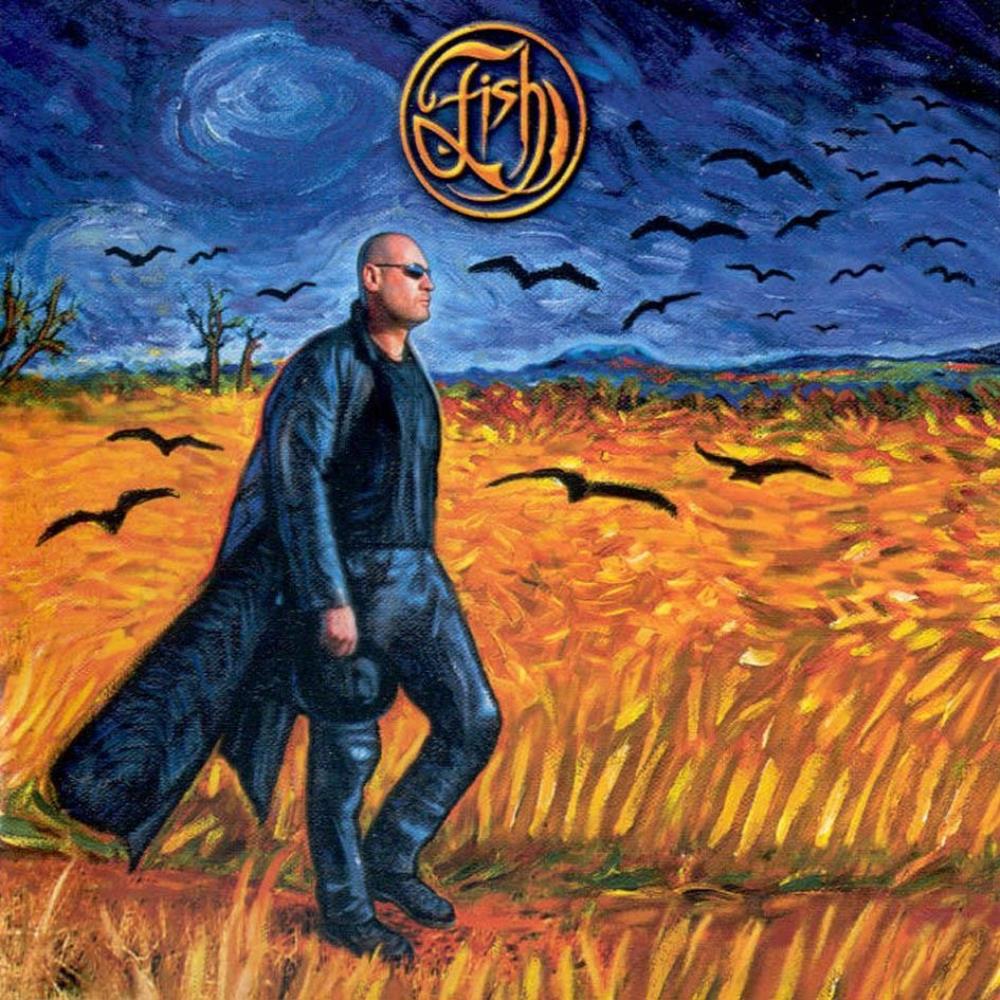 Fish vydal 1. prosince 2003 album "Field of Crows". V maloobchodní síti se však tato deska objeví až 25. května 2004. Ještě před jeho natočením odešel z doprovodné sestavy bubeník Jim Drummond a klávesista Irvin Duguid. Kapelu vedle Fishe tvořil kytarista Bruce Watson, bubeník Mark Brzezicki, baskytarista Steve Vantsis a hudebníci Frank Usher a Tony Turrell. Na tomto albu bubnoval vynikající hráč na bicí Mark Brzezicki (ex-Procol Harum, Big Country, The Cult, Ultravox). Deska obsahuje i skvělou kompozici "Moving Targets".

V roce 2005 Fish podepsal smlouvu se značkou Snapper Music. 26. září 2005 bylo Fishovi vydáno kompilační dvojCD "Bouillabaisse", na jehož prvním disku jsou obsaženy balady, zatímco disk druhý má rockovější charakter. V prosinci 2005 získal Fish dokonce cenu "Classic Rock Society" za svůj nepřehlednutelný přínos hudebnímu světu za 25 let svého působení. Od roku 1990 se Fish také aktivně zapojil do filmového průmyslu a ztvárnil množství filmových a TV postav, což jen dokazuje jeho všestrannost a nezapomenutelný charakter.

Během roku 2005 projel Fish Evropu a jižní Ameriku (včetně festivalového vystoupení před 200 tisíci diváky v Den Haagu) se svým vzpomínkovým projektem připomínajícím dvacet let od vydání marillionovského alba "Misplaced Childhood". Scéna byla během celého výročního turné vyzdobena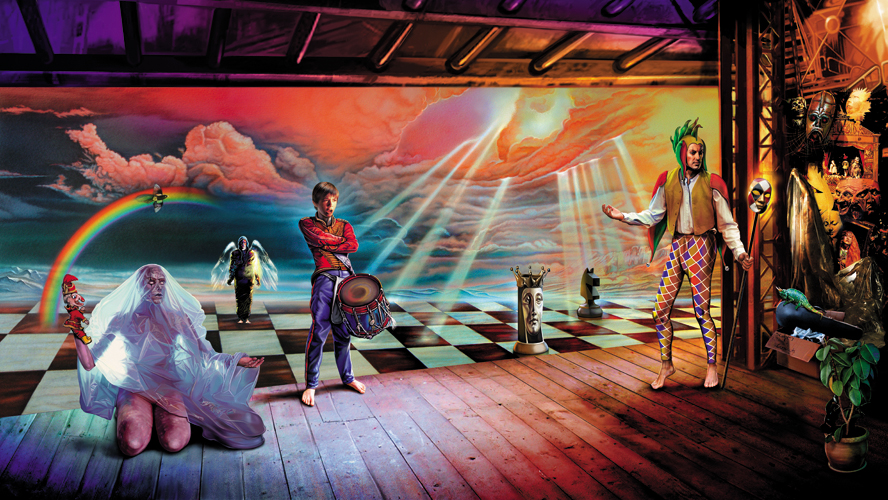 návrhy Marka Wilkinsona. Z vystoupení vyšlo koncertní 2CD "Return To Childhood" a 21. srpna 2006 se do distribuce dostalo také stejnojmenné DVD. Fishova skupina na koncertování v letech 2005 - 2006 měla složení - Frank Usher - kytara, Andy Trill - kytara, Steve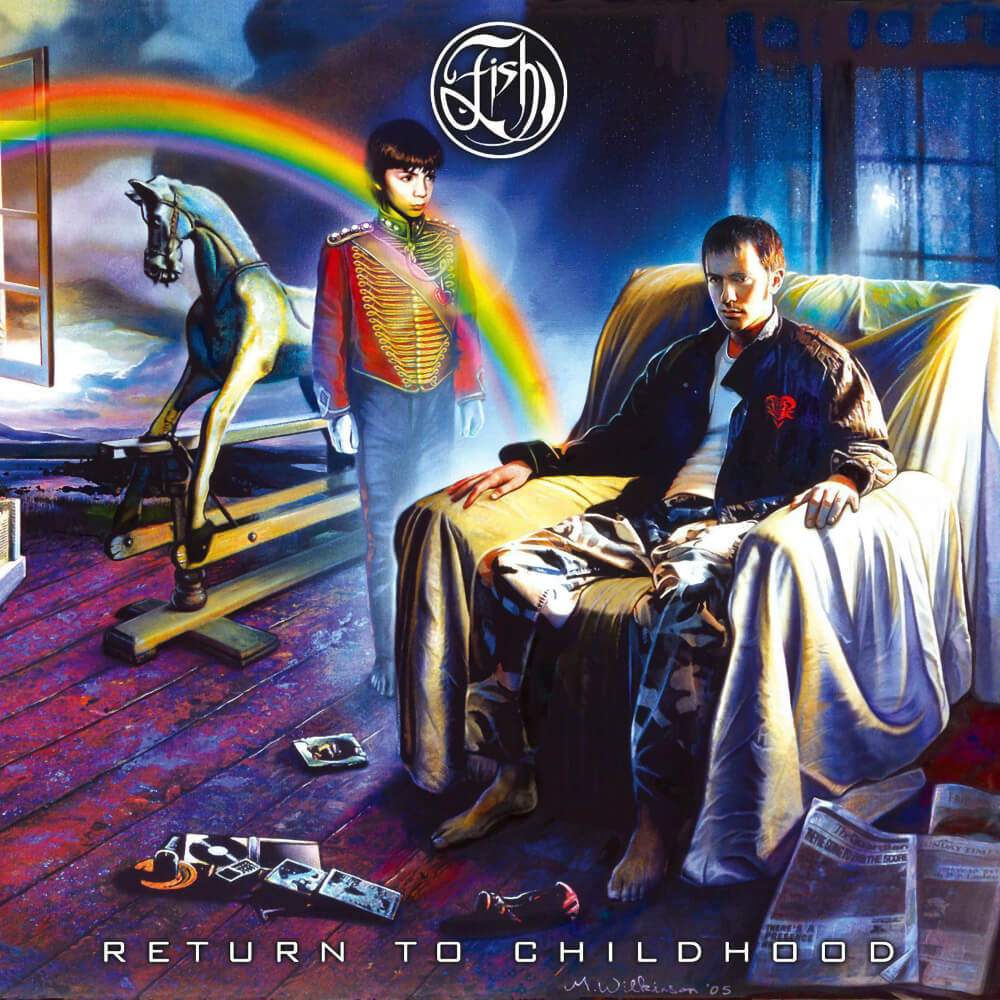 Vantsis - bass, Tony Turrell - keyb, Dave Innes - drums.

Jeho zatím poslední studiové album "13th Star" bylo vydáno 12. září 2007 jako speciálně balené předprodejní album, které bylo možné objednat přímo z jeho webové stránky. Deska je hodně emotivní, zčásti ovlivněna jeho rozchodem se snoubenkou Heather Findlay (zpěvačka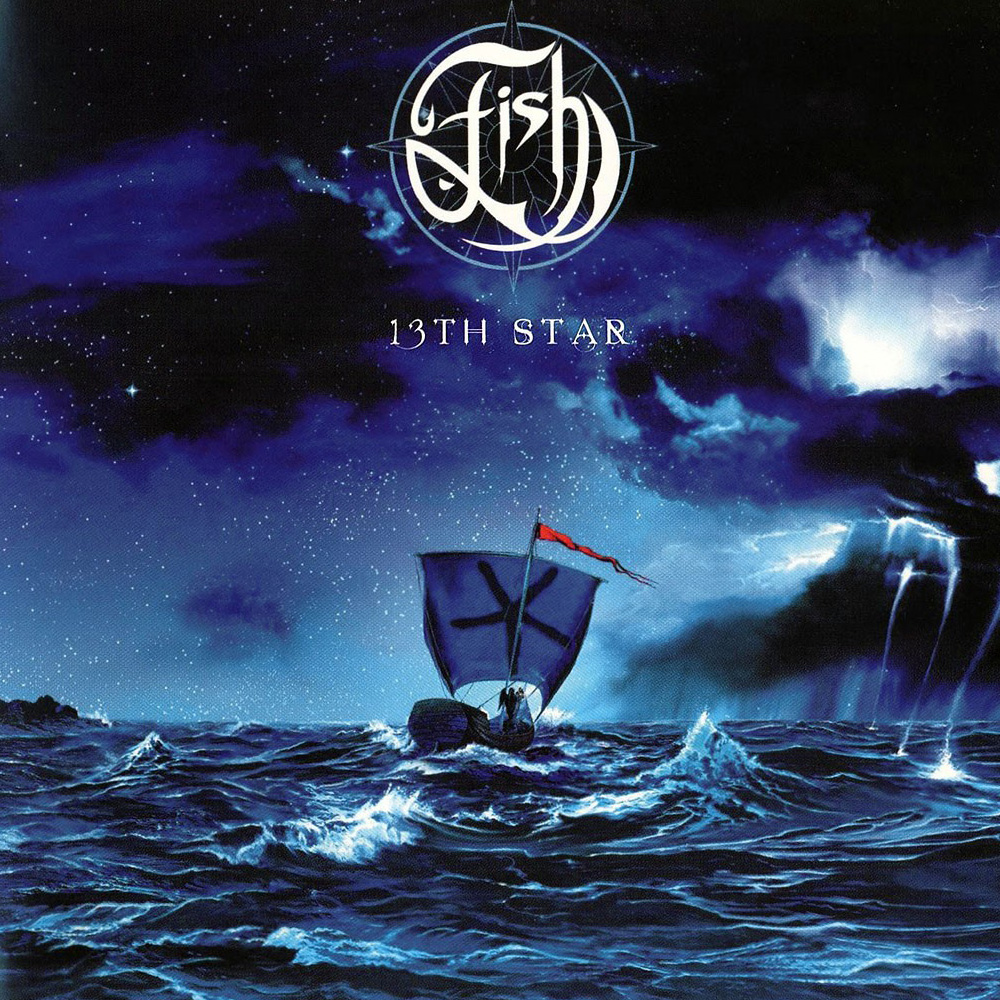 skupiny Mostly Autumn), zčásti sebepoznáním. Deska obsahuje mimo jiné skvělé skladby Circle Line nebo Zoë 25. Britské turné k tomuto albu, podporované skupinou Glyder, následovalo v březnu 2008, v červnu zahájil své první severoamerické turné po 11 letech (ačkoliv měl za sebou už 6 vystoupení na "východním pobřeží" v roce 2000). Dne 26. srpna 2007 se k Fishovi, který byl v anglickém městě Aylesbury hlavní hvězdou free koncertu Hobble on the Cobbles, při závěrečné skladbě "Market Square Heroes" z roku 1982 k přidali někdejší spoluhráči z Marillion - kytarista Steve Rothery, klávesista Mark Kelly, basista Pete Trewavas a bubeník Ian Mosly. Naposledy tato pětice společně vystoupila před 19. lety. Podle Fishe šlo opravdu jen o jednorázovou záležitost. Toto společné vystoupení prý neznamená obnovení kapely v původní sestavě. Mimo jiné i proto, že Fish oceňuje současného zpěváka Steva Hogartha, který Fishe v kapele nahradil po jeho odchodu. "Dělá s kapelou skvělou práci," řekl Fish BBC News. Fish sám míní, že sám nyní dělá jinou hudbu než Marillion. "Mám nyní nové album a kdokoliv si jej poslechne, pochopí, že jsem už jinde než Marillion a to, co dělají," uvedl. 29. října 2007 Fish vystoupil v pražském Rock Café. Stalo se tak v závěru jeho "Clutching At Stars" turné, uspořádaného ke dvacátému výročí vydání podobně nazvaného alba "Clutching At Straws", natočeného ještě s Marillion, a jeho nové sólovce "Thirteenth Star".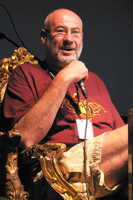 Ještě malý dovětek - týká se Fishova zdravotního stavu a odehrál se v roce 2008.
Dne 17. prosince 2008 se na oficiálním webu www.the-company.com objevil Fishův "Latest Email" (poslední email), ve kterém bývalý frontman kapely Marillion smutně přiznává, že se obává propuknutí rakoviny, kterou signalizují některá vyšetření, a že nebude nejméně šest měsíců vystupovat a zpívat. V roce 2009 se Fish, podle svých vlastních slov, možná zúčastní několika letních festivalů, každopádně však až do roku 2010 neabsolvuje žádné turné. Padesátiletému zpěvákovi, který žije v Haddingtonu, byly diagnostikovány nepravidelné výrůstky ("irregular cell growth") na hlasivkách. Fish podotkl, že kouřil, opíjel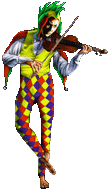 se, žil divokým způsobem života ("have a 'colourful' history") a za posledních 27 let odzpíval téměř 1.700 vystoupení. Je to jako postávání na M1 a očekávání, že nelze být sražen autem" ("It is like standing on the M1 and expecting not to be hit by a car."), dodal Fish. Nyní se tedy progresrocková ikona, vlastním jménem Derek Dick, stahuje do ústraní svého domu, kde bude v péči své přítelkyně a manažerky Katie Webb.

A nyní dobrá zpráva: Fish se vrací na rockovou scénu!
Posledního dne starého roku 2008 Fish na svém webu překvapivě vyvěsil svůj další, tentokrát radostný dopis. Píše v něm, že mu jeho doktor zavolal a potěšil ho výtečnou zprávou, ve kterou Fish po celý čas doufal, tedy zprávou o tom, že odebrané vzorky z jeho hlasivek jsou negativní na jakékoli rakovinotvorné testy. Podle Fishových slov to vypadá, že za všechny problémy, které dříve s hlasem měl mohla cysta, jenž byla při posledním zákroku odoperovaná. Fish se v poslední době cítí stále lépe a jeho hlasivky se po chirurgickém zákroku zlepšily, čehož si prostřednictvím telefonu všiml i jeho lékař.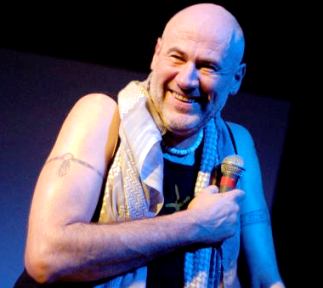 Fish přiznal, že jeho předchozí "Latest Email" (poslední email) ze 17. prosince minulého roku jej velmi sebral, protože si v té době myslel, že skončil jako zpěvák. Nyní se vše zdá být zase OK! Na počátku tohoto roku bude Fish pracovat na své novele a pak zřejmě bude spolupracovat s nezávislou filmovou společností na sérií dílů o skotské rockové muzice 60. a 70. let. Na léto tohoto roku Fish radostně potvrdil svoji účast na festivalech. Zdá se, že 'velká skotská ryba' má zase hodně plánů... a to je více než dobře!

Fish rovněž uváděl páteční ranní radiovou show "Fish on Friday" pro digitální rozhlasovou stanici Planet Rock. Když této stanici hrozilo zavření, Malcolm Bluemel s pomocí Fishe, Tony Iommiho, Iana Andersona a Gary Moorea pomohli tuto stanici zachránit tím, že ji koupili. V květnu 2008 dostala Fishova Planet Rock show Stříbrnou cenu 'Music Broadcaster of the Year' v UK Sony Radio Academy Awards 2008. Společně s Gary Mooreem dostal v červnu 2008 cenu Festivals Radio Broadcasting Awards Gold World Medal v New Yorku v kategorii "Pravidelně vysílané hudební pořady" za jejich představení na Planet Rock.

Nová studiová deska, jejíž pracovní název je "A Feast of Consequences", byla ohlášená již v roce 2011, ale připravuje se k vydání až v květnu 2013. K němu samozřejmě bude následovat opět turné a koncertování. První zastávkou nového turné "The Moveable Feast Tour" v roce 2013 je Aberdeen 17. května, následuje Glasgow, Gateshead a mnoho měst, na které se nedostanou velká rocková jména příliš často, jako Stamford, Warrington a, konečná zastávka, Tavistock. Představení v Londýně se odehraje v Islington Academy.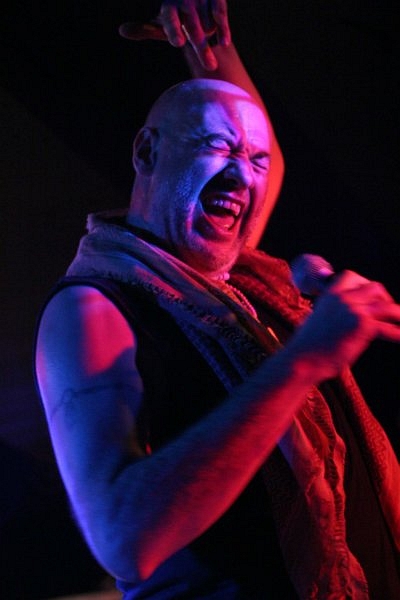 A ještě jedna odbočka na závěr:

KONCERT FISHE V ČESKÉ REPUBLICE, 29. 10. 2007 - Rock Café, Praha
(Dovoluji si zde citovat jednoho fanoušky-účastníky koncertu...)
4. 11. 2007 11:41, Nori/chalupa.n@seznam.cz

Tak jsem se koncertu zúčastnil. Viděl jsem toho opravdu už hodně (Floydy, Gabriela atd.), ale tento koncert patří mezi ty nejlepší. Jeho nové album "13TH STAR" je úžasně propracované. Skladby tam zazněly hned v úvodu, opravdu strhující. Potom šly staré pecky. Kapela hrála poctivé 2 hodiny. Přemýšlím nad tím, jestli by nevyprodal větší sál nebo halu? Samozřejmě, že to přináší další problémy, scéna, aparatura, lidi. I tak v tom komornějším prostředí to bylo vynikající, opravdu silný zážitek.
A jiná recenze:
Jako korálek ke korálku, perlu k perle "navlékám"letošní vynikající koncerty v Praze. Dalším skvostem bylo 29.10.2007 vystoupení charizmatického zpěváka známého pod jménem Fish. Dříve zpíval se známou kapelou Marillion, dnes má svou vlastní. Po strop plný sál klubu Rock Café na Národní třídě si získal okamžitě po prvních tónech. Svou energií a humorem zářil celý večer, pódium patřilo z větší části jemu - tančil, skákal, vyprávěl - moře tleskajících rukou mu bylo odpovědí. Dvakrát musel přidávat a ani poté jej fanoušci nechtěli pustit z pódia...
Složení kapely:
Fish (Derek William Dick) - zpěv
Frank Usher - kytara
Chris Johnson - kytara, klávesy, doprovodný zpěv
Foss Paterson - klávesy, doprovodný zpěv
Steve Vantsis - baskytara
Gavin John Griffiths - bicí

Derek Dick, oznámil svým fanouškům v blogu v březnu, že odejde do důchodu v roce 2020 po rozlučkovém turné v témže roce. Své rozhodnutí komnetoval pak v červenci v zákulisí společnosti Wyatt pro Planet Rockstock na veletrhu Ramblin Man Man, kde Fish vysvětlil, že odchází do důchodu, protože "přichází doba, kdy je již fyzicky hodně namáhavé", a trval na tom, že se nevrátí podobně jako Status Quo. Fish se v té době pohyboval ve svém studiu ve Skotsku, kde spolupracoval s dlouholetým spolupracovníkem Stevem Vantsisem a dalšími hudebníky na nahrávání nového alba s oznámeným názvem "Weltschmerz" plánovaným na léto 2019. Album bude produkovat opět Calum Malcolm. "Weltschmerz" je naplánováno na vydání v polovině září 2018 a Fish opět spojí síly s exkluzivním umělcem Markem Wilkinsonem na obal alba. Název "Weltschmerz", které bylo určitě silné, bylo vytvořeno německým spisovatelem 18. století Jeanem Paulem, aby popsal "pocit apatie způsobený smutkem nad životem, když prohlédl zlo světa".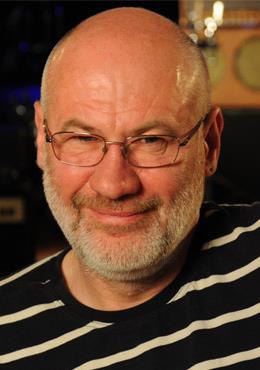 Fish v září 2018 vydal EP "Parley With Angels", které uvedlo playlistový singl Planet Rock s názvem "Man With A Stick" a nové písně "Waverley Steps" a "Little Man What Now?".

Bývalý frontman Marillion Fish oznámil v lednu 2019, že posunul vydání svého jedenáctého sólového alba "Weltschmerz" až na září 2019. V dlouhém příspěvku na jeho oficiálních stránkách Fish vysvětlil, že krátce před Vánocemi utrpěla jeho 86 letá maminka zranění zad, které narušilo její mobilitu. Tím, že se nemohla o sebe sama postarat, přestěhoval mámu do svého domu v místnosti přímo vedle ateliéru. Napsal pak: "Není možné uvažovat o skládání nebo nahrávání (v ateliéru) a bez ubytování si nemohu dovolit, aby se muzikanti v hotelech dlouho zdržovali. Rozhodl jsem se proto, že se vydání "Weltschmerz" posune až do září."

Fish dále řekl, že odložení alba "mu dovoluje znovu se konsolidovat, dostat se zpět ke psaní a zároveň dohlížet na budování rozšíření domu a studia s cílem dostat se zpátky celou kapelu v dubnu/květnu a začít nahrávat v létě". Pokračoval: "Dokážu pracovat na dálku se Stevem (Vantsis) a Robinem (Boult), předávat si nápady s odezvou a psát spolu s Fossem, který žije několik mil daleko, který sem může přijít pracovat během dnů v kontrolní místnosti".

"Calum Malcolm si již v únoru a březnu objednal další studio, takže starost o dostupnost padla. To znamená, že hlavní nahrávání pro "Weltschmerz" se obnoví v červnu a doufejme, že do té doby se situace vyřeší." Fish řekl, že bude ctít všechny nadcházející vystoupení pod širým nebem v roce 2019, ale nebude oznamovat žádné nové termíny až do roku 2020, kdy bude hrát "Weltschmerz" a jeho debutové sólové album "Vigil In The Wilderness Of Mirrors" z roku 1990 na turné. Remasteroval také "Vigil In The Wilderness Of Mirrors" i jeho druhou sólovlku "Internal Exil" k vydání ještě v roce 2019.

Ohlášená deska se opoďuje i nadále. Dne 10. prosince 2019 se objevila zpráva, že Fish konečně začal nahrávat album "Weltschmerz". Ve studiu se objevil mimo jiné i bubeník Craig Blundell.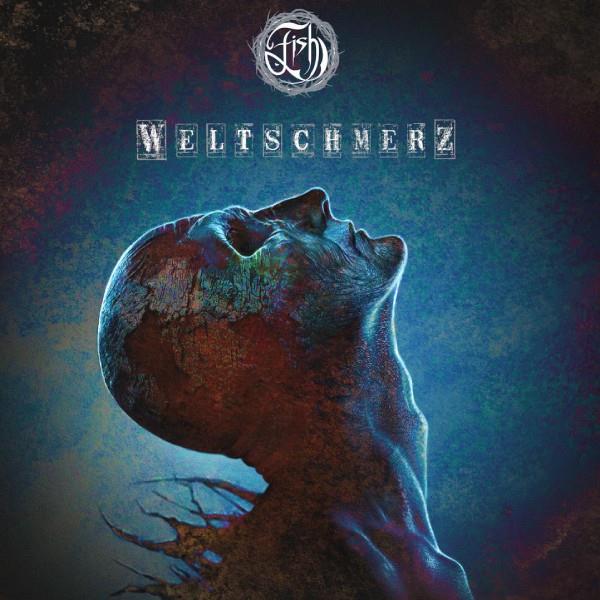 Dlouho očekávané studiové album od Fishe vyjde konečně 25. září 2020. Toto nové a finální dvojité studiové album od Fishe je považováno za nejlepší dílo jeho dlouhé a proslulé kariéry. Společně s dlouhodobými spolupracovníky Steve Vantsisem a Robinem Boultem s příspěvky od Johna Mitchella ("Garden Of Remembrance") a Fosse Patersona to bylo více než 3 roky ve výrobě a jako takový je výjimečným dílem produkovaným Calumem Malcolm (Blue Nile, Fishovy "Feast Of Consequences" a "13th Star") a Steve Vantsis. Díky singlům "Man With A Stick" (Nejlepší singl 2019 na Planet Rock Radio), "Weltschmerz" a krásně poignantnímu "Garden Of Remembrance", vyšel 24. července 2020, jakož i eposům "Rose Of Damascus" a "Waverley Steps" je to opravdu výjimečná sbírka hudby hodná tohoto umělce realizovanou jako rozlučkové album. Na albu se hlavně podílel Steve Vantsis, který také nahrál řadu nástrojů včetně basy, kláves a kytar, věnoval se i programování a sekvenování.

Píseň "Garden Of Remembrance" je krásně dojemná a osobní píseň skotského zpěváka a je nejvýznamnějším a nejosobnějším okamžikem alba. Nádherná klavírní balada ukrytá do míchaného uspořádání, které ukazuje jedno z nejlepších vokálních představení Fishovy dlouhé a proslulé kariéry. Se stále se zvyšujícím povědomím o stáří a s ním souvisejících nemocech díky smrti svého otce v roce 2016 a jeho starší matce, která se v lednu 2019 přestěhovala do péče u Fishe a jeho manželku, zde prezentuje text s lyrickým obsahem. Příhodně nazvaná skladba "Zahrada vzpomínání" vypráví příběh manželského páru, který se zabývá časným nástupem demence a výslednými problémy manžela, který je "ztracen mezi zde a nyní/někde, že jej nemůžete najít" a jeho manželkou. S tak delikátním a hluboce dotýkajícím se předmětem emocionální dávka hraničí se srdečným krutým pohybem, s Fishovým skvěle kouzelným a křehkým výkonem. Lyricky se odvážil vstoupit do velmi temného osobního prostoru, kde se většina z nás bojí šlapat, a podařilo se mu zprostředkovat hlubokou krásu, která oslavuje život v mizejícím světle dnů. "Píseň byla sestavena, jako bychom namalovali křehký kousek královského Doultona," komentuje Fish. Rovněž doprovodné video je stejně výjimečné. Pod režii Davida Lama a Hannah Thompson (dcera Fishova dlouhodobého spolupracovníka a ilustrátora Marka Wilkinson), byly natáčeny venkovní záběry za úsvitu během uzamčení na opuštěné pláži nebo skleněná stěna oddělující pár, kteří jsou v jednom okamžiku velmi krátce opětovně spojeni.

Na písních se objevují příspěvky Davida Jacksona na saxofon (VDGG), Dorise Brendela u doprovodných vokálů, Craiga Blundella (Porcupine Tree, Steve Hackett) a Dave Stewarta na bicí, Robina Boulta, Johna Mitchella (kytary), Liama Holmese (klávesy) nebo členů skotského komorního orchestru (smyčce) a Mikey Owerse (brass) a dalších. S designem a uměleckou kresbou a přebalem od Fishova dlouhodobého ilustrátora Marka Wilkinsona je "Weltschmerz" velkolepým balíčkem a má být považováno za jedno z nejsilnějších a nejdůležitějších alb vydaných v roce 2020.

Počátkem prosince 2020 Fish ohlásil překvapivé živé album, které má vyjít v pátek 4. prosince 2020. Album "A Fish In The Lemon Tree" bylo zaznamenáno na jediném koncertu zpěváka, na kterém letos vystoupil, na místě Aberdeen's Lemon Tree v březnu tohoto roku. Veškerý výtěžek z nového alba získá peníze
pro koncertní kapelu kapelu a doprovodnou posádku Fishe. "Ztráta veškerého koncertování v roce 2020 byla velkým emocionálním i finančním zásahem pro všechny zúčastněné, ale měl jsem štěstí, že i když jsem neměl nárok na vládní podporu, moje žena a já jsme měli zásilkový obchod s nahrávací společností, aby nás podržely během roku", vysvětluje zpěvák. "Moji hudebníci a štáb neměli takové štěstí a většina z nich, kteří jsou samostatně výdělečně činní, byla kvalifikována pouze pro základní podporu, ostatní nedostávali vůbec nic." Vystoupení z 13. března 2020 v Lemon Tree v Aberdeenu byla v podstatě zahřívacím koncertem pro turné, které bylo rezervováno na přibližně 50 koncertů po celý rok a po celé Evropě. Normálně bychom tyto show nenahrávali, ale naštěstí to bylo zachyceno zvukařem Steve Kentem a s nádechem studiové magie od Steva Vantsise, mého basisty, spoluautora scénáře a koproducenta alba "Weltschmerz", se nám podařilo dát dohromady hodinu a 30 minut jediného představení v roce 2020. "Je to velmi zvláštní připomínka a pro nás všechny znamená hodně."

"Rozhodl jsem se, že jej nechci vydat jako oficiální živé album, ale použít ho úplně jiným způsobem. Toto vystoupení Lemon Tree bude k dispozici ke streamování zdarma na Soundcloudu a YouTube od 4. prosince 2020 a vše, co žádám je to, že pokud vás vystoupení dostatečně zaujme, věnujte malý dar. Osobně z ničeho, co se zde shromáždí, si nic nevezmu a finanční prostředky budou rozptýleny přímo přidruženým členům kapely a štábu, kteří se letos finančně potýkají s malou nebo žádnou prací mimo průmysl živé hudby. Pokud získané prostředky překročí očekávání, předám zbytek na podobnou charitu, která podporuje průmysl koncertní hudby".